A Quick Look at QR Codes
Have you noticed square black and white images popping up on websites, in presentations, on business cards, online or maybe even at your library? Ever wonder what these little images might mean?
Amazingly they could mean quite a lot! QR Codes are a type of barcode that can store data, text or even link to a URL. QR Codes, the QR stands for Quick Response, were created to decode information at high speed. QR Codes have been around for awhile and are frequently used in shipping and manufacturing.
Today QR Codes are moving beyond shipping. Because of their ability to quickly link to information and their ability to interact with cell phone applications, their use is being quickly adopted for information sharing.
An additional introduction to QR Codes can be found through EDUCAUSE's 7 Things You Should Know about QR Codes.
The important thing to keep in mind about QR Codes is that the codes will have little or no meaning to you without the proper tools for decoding its messages. QR Codes are seeing a rise in use because of the ability for mobile applications that interact with camera phones to decode the information stored in the QR Code. To decode QR Codes, you will need to download an application designed to work with your phone and its camera. Here are suggestions for free QR code scanning applications:
iPhone – ScanLife (free); i-nigma (free)
Blackberry – ScanLife (free)
Android – Barcode Scanner (free); ScanLife (free)
If you have a smart phone, you can download the application then try scanning the QR Code below: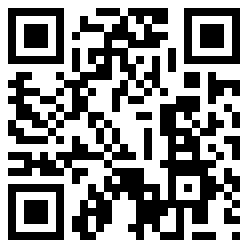 This QR Code should link to the mobile version of MedlinePlus. QR Codes provide you with a lot of information without making you do a lot of work. Instead of typing out a URL or data, you can scan a QR Code with the information you need.
To create your own QR Codes, you might try some of the various free QR Code generators available online. Most generators allow you to encode text, a URL, contact information or an SMS message. Here are a few free examples to try:
For more examples of QR Code use in libraries, review Jason Griffey's ALA TechSource post about QR Codes.