Serving Diverse Communities: Building Cultural Competence and Humility into the Workplace
Class Details
Registration is currently closed to new enrollments.
This online, asynchronous course is designed to provide attendees with an introduction to the concepts of culture, cultural competence, and cultural humility.
Participants will learn about some of the current critiques to using cultural competence principles and how cultural humility can be supplemented to create a more accepting, welcoming, and reflective working environment. Short demos of Think Cultural Health, PubMed, and Project Implicit are included to showcase three external resources that can be used to further explore this topic.
Learning Objectives
At the conclusion of the class, participants will be able to:
1) Define culture, cultural competence, and cultural humility;
2) Describe the differences between cultural competence and humility; and
3) Utilize three online resources to help build a more culturally competent and humble workplace.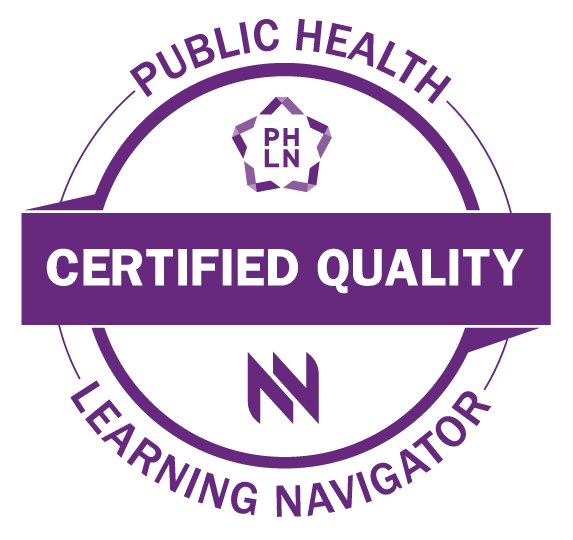 Class last updated: May 2019
Sponsored by The Network of the National Library of Medicine- Middle Atlantic Region, a designated provider of contact hours (CECH) in health education credentialing by the National Commission for Health Education Credentialing, Inc., this program is designated for Certified Health Education Specialists (CHES) and/or Master Certified Health Education Specialists (MCHES) to receive up to 1 total Category I contact education contact hour.
Continuing Education Credits:
Class Overview
Serving Diverse Communities is a three-part series of online trainings focused on accessing health information resources related to working with diverse communities. Each training session is offered individually, and attendees can choose to participate in one or all sessions. The trainings are offered on-demand and can be completed in one sitting or over several sessions. Each training session will offer 1 hour of MLA CE upon completion.
The training sessions are: