PNR News
News from the Northwest and Beyond
Updated: 2 hours 44 min ago

It's been almost 6 months since the launch of the National Network of Libraries of Medicine's new data website, NNLM RD3: Resources for Data-Driven Discovery, and since May, several new features have been added. When the site first launched at MLA 2017, it had only recently transitioned from the New England Region's eScience Portal for Librarians. Since then, with the very generous assistance of both old and new volunteer content editors, we have updated many of the original physical science and engineering subject primers, and have also added a number of health sciences topics. The subject primers now provide a brief overview of each field followed by data related information, including pertinent articles on big data and data management, metadata, data repositories, and data standards and policies specific to each field.
We have also added a Twitter feed on the NNLM RD3 homepage that links to @NNLM_RD3's Twitter page and highlights a wide range of data science and data management retweets. Also on the homepage, is a Data Science around the Regions blog feed that links to data related articles from across the NNLM's eight regions.
In the coming months we are planning to feature information on innovative data librarians and data management initiatives across the country, update and add additional subject guides, reveal the Data Thesaurus, and report on the first cohort of NNLM Training Office's Biomedical & Health RDM Training for Librarians course. We invite you to continue to explore NNLM RD3 and post your comments and suggests below or on website. RD3 continues to be a work in progress and one that could not exist without the support and expertise of many of our members. We are always on the lookout for content editors, so if you would like to contribute to a new or existing subject primer, or simply suggest a new feature or update, we would love to hear from you.
The holiday season has arrived! It's great time to be with family and friends and to enjoy the festivities. However, it doesn't take much and suddenly things are not quite as merry as we would wish.  Several organizations and agencies provide some great tips to staying safe whether it is regarding food preparation, putting up decorations, travel, or buying toys. These tips will help keep you and your loved ones can enjoy a safer holiday season.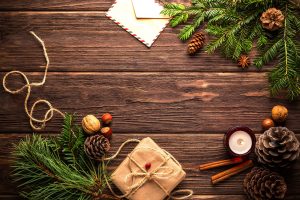 Toys are at the top of many shopping lists. Those youngsters may have a wish list a mile long but which of those many items are safe? The American Academy of Pediatrics has a list of what to look for when selecting these gifts as does KidsHealth.org.
Decorations can be simple but many holiday displays that involve ladders, electrical cords and breakable materials. The Consumer Product Safety Commission provides a printable brochure covering trees, candles, lights, snow and more that you might want to offer your home decorator to keep them and you out of the emergency room.
Unfortunately, food poisoning does not skip holidays. Food is a big part of holiday celebrations whether it is for a large crowd, being transported a long distance, or being left on the buffet table over several hours. Food safety is important from shopping to the eating and the FDA and FoodSafety.gov are here to help.
Often the holidays involve some form of travel including shopping and special events such as parties or school pageants. Motor vehicle accidents are a leading cause of death, public transportation brings you into contact with lots of people and their germs, and bad weather doesn't take a holiday. The American Red Cross and the CDC offer several tips to staying safe and healthy while traveling.
And to round off this list of safety tips, the CDC has a webpage called the 12 Days to Health, including a fun musical version sung to the tune of the Twelve Days of Christmas.
HealthyNativeYouth.org, produced in collaboration by the Northwest Portland Area Indian Health Board, the Alaska Native Tribal Health Consortium, the Inter Tribal Council of Arizona, Inc., and the University of Texas Health Science Center at Houston, provides resources for culturally-appropriate sexual health programs to AI/AN youth.  Stakeholders from adolescent health and Indian Country were consulted to build connections, offer input and provide insight.
The site can be used by tribal health educators, teachers and parents. It's designed to provide the training and tools needed to promote age appropriate education. The available curriculum includes sexual risk reduction, HIV, STD and pregnancy prevention programs, safer sex instruction, and healthy relationships training. Searching is possible by category, age group, LGBT inclusive, and program setting (e.g. in-school, after school, community-based, clinic-based).
Additional resources are also provided on such topics as suicide and substance abuse prevention, responding to concerning posts on social media, and getting students involved in their own health at a young age. Tips and Tools for making a clinic teen-friendly, creating a safe environment for LGBT youth, and answering sensitive health questions are available. The Northwest Portland Area Indian Health Board also shares their successful social marketing campaign recommendations.
Healthy Native Youth is a valuable resource for anyone working with American Indian/Alaska Native populations.
"When people take medicine at home, mistakes happen."  That's the start of a recent article on NPR's web site, citing a new study that found that levels of medication errors are rising, and that most mistakes were preventable.  The researchers used information from U.S. poison control centers, and looked only at errors that happened outside of health care facilities.  Another study, cited in The New York Times, found that almost 85% of parents give children the wrong dose of liquid medicines, and more than 2 in 3 of those mistakes are overdoses.   What is behind these errors, and the increase in their numbers?
Part of the problem is that with increasing levels of conditions such as cardiovascular disease and diabetes, there are more people taking medications for them and therefore more chance of error.  Another part of the problem is that the units on the prescription (say, milliliters) may not match the units on the measuring device (say, teaspoons); the researchers on parents and liquid medicines found that simply giving parents oral syringes made a huge difference.  Furthermore, as medical care becomes more complex, the home care does too.  And sometimes it's been complex all along; consider the calculations that diabetics must make to calculate their insulin, shown in the potentially daunting chart below.
What can we do to decrease the chance of errors? There are several things for starters!  One is to READ THE LABELS.  Even pharmacies may make errors (cue the recent story of the man who received and took a yeast infection medication rather than a medication for his hiatal hernia—he didn't look at the bottle BEFORE starting his course).    Another is to KEEP MEDICATIONS AWAY FROM KIDS.  Safe storage can avoid quite a few dangerous situations!  This includes child-resistant packaging.  Caregivers (of children, older adults, or anyone) should MONITOR MEDICATION USE –it's easy to make mistakes, and two brains are better than one!  Parents and caregivers should write down when doses have been given, to avoid double doses.  And, perhaps most importantly, ASK QUESTIONS!  Many of us rush through the part where the pharmacist asks us if we have any questions about our medications, but we should be asking about any of the following that we aren't sure of:
What is the brand or generic name of the medication?
What is the medication supposed to do? How long will it be until I see results?
What is the dose? How long should I take it?
What should I do if I miss a dose?
What should I do if I accidentally take more than the recommended dose?
Are there any foods, drinks, other medications or activities I should avoid while taking this medicine?
What are the possible side effects? What should I do if they occur?
Will this new medication interfere with my other medication(s)? If so, how?
These are just a few of the many ways we can protect ourselves from making mistakes when taking medications; consider them, look for other ideas if you feel moved to, and be safe out there!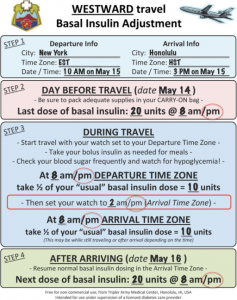 Photo credit: Pinsker et al., 2013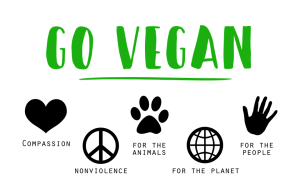 It's World Vegan Month, and as the PNR's only vegan, I thought I would take the opportunity to post about this little known celebration.  It has always struck me as odd that World Vegan Month should fall during Thanksgiving, a holiday renown for the consumption of vast amounts of turkey and ham. But then again, the vast majority of Americans are not vegan.
What are vegans? MeSH defines them as "persons who avoid consuming animal products or animal-derived substances, such as MEAT; EGGS; or HONEY. Some vegans also refrain from using animals or animal products in any form or for any purpose, such as in CLOTHING or household goods.  (Year introduced: 2016)." It is quite telling that this subject heading was just added in 2016. Veganism and plant-based eating are becoming a "thing." More and more research is pointing to the benefit of eschewing animal products and adopting a diet that is organic, plant-based, minimally processed, and easier on the environment. According to the Permanente Journal's "Nutritional Update for Physicians: Plant-Based Diets, "research shows that plant-based diets are cost-effective, low-risk interventions that may lower body mass index, blood pressure, HbA1C, and cholesterol levels. They may also reduce the number of medications needed to treat chronic diseases and lower ischemic heart disease mortality rates. Physicians should consider recommending a plant-based diet to all their patients, especially those with high blood pressure, diabetes, cardiovascular disease, or obesity."  And that's saying a lot, considering the fact that physicians haven't been known for racking up a lot hours of nutrition education in medical school.  The Academy of Nutrition and Dietetics has recently published a position paper on vegetarian diets and it also highlights the mounting evidence for adopting this lifestyle, including the environmental sustainability of diets rich in plants, as opposed to resource depleting animal products.
The plant-based movement is growing. The Plant Based Food Association and The Good Food Institute recently released new data which indicates an 8.1 percent growth in plant-based food sales since last year. And Baum and Whiteman, an international food and restaurant consultant, called plant-based dining 2018's trend of the year. More and more meat free choices are becoming available in local groceries and restaurants. No longer are we relegated to eating from just the salad bar.
Thinking of giving this vegan thing a try? Keep in mind that you can be just as unhealthy a vegan as an omnivore. Potato chips and soda are vegan, after all. For guidance on vegetarian, including vegan diets, MedlinePlus offers a variety of useful links. And as I mentioned above, PubMed now includes a MeSH term for this dietary practice. In addition to NLM links above, I'd like to offer some additional resources that I have found both useful and evidence focused.
NutritionFacts.org
https://nutritionfacts.org/
Happy Healthy Long Life: A Medical Librarian's Adventures in Evidence-based Living
http://www.happyhealthylonglife.com/
The Vegetarian Resource Group
http://www.vrg.org/nutshell/Polls/2016_adults_veg.htm
It Doesn't Taste Like Chicken
https://www.facebook.com/itdoesnttastelikechicken
My own journey towards veganism started many years ago when I decided to experiment with a vegetarian and then vegan diet. Over the years, I shifted back a forth from vegan to lacto-ovo-vegetarian to pescatarian, but it was the reccurrence of an autoimmune disorder I had suffered from in my early twenties that convinced me to return to a plant-based, minimally processed diet. Both my family physician and my rheumatologist were in awe of how quickly my dietary choice lead to a remission of my symptoms, and a return to normal health. I'm vegan to stay.
While I don't necessarily expect you to skip the turkey or ham this Thanksgiving, I do hope this post will give you some food for thought. I also hope you will add your comments below if this post has encouraged you to explore plant-based eating further, or if you've already decided to become an herbivore. Happy Thanksgiving! But please, don't pass the Tofurky.
The next PNR Rendezvous webinar for November is coming soon.
When: Wednesday, November 15 starting at Noon Alaska, 1:00pm PT, 2:00pm MT
Title: HRSA's Resources and Initiatives for Native American Communities
Gary Gant, from the Health Resources and Services Administration's Office of Regional Operations for Region 10, will share some of his office's initiatives and activities within the Native American community as it pertains to behavioral health, chronic disease, education, human trafficking and substance abuse.
Eligible for 1 Medical Library Association (MLA) CE credit for attending the live session or viewing the recording.
Please join us for this wonderful opportunity to learn about the important work that HRSA provides.
For more information about this session and how to connect please visit the PNR Rendezvous webpage 
It's time for another PNR Twitter Chat. This time it's PNR Day on Twitter. Using the hashtag #nnlmpnrchat, drop by at any time on Thursday, November 16, to give us your input. Include #nnlmpnrchat in your tweet. Unsure how this all works? See Twitter Chat 101 for more information. PNR staff will monitor the conversation and ask questions throughout the day, but we are interested in hearing from you on topics such as:
What interesting topics or trends would you like the PNR to explore?
How do you like to learn about health topics? Webinars, Moodle classes (asynchronous), tutorials?
Is MLA CE credit important to you?
How can we serve you better?
What is your preferred communication format? (e.g. blog posts, email, newsletters).
Remember, it's fine to be a lurker. If you just want to see what it's all about, sign up for a Twitter account and take a look. You don't have to say anything, but you may find something you like. Twitter's use as an educational tool is growing. Please join us on Twitter for a few minutes or longer, any time on November 16. Search for #nnlmpnrchat to see what we're up to.
Our last Twitter chat, in March, featured PNR Research & Data Coordinators Ann Glusker and Ann Madhavan. For a transcript of that chat, see: https://news.nnlm.gov/pnr/nnlm-pnr-twitter-chat/
Pages