PNR News
News from the Northwest and Beyond
Updated: 2 hours 50 min ago
What does the banning or challenging of books tell us about our society?
Banned or challenged books are often books that reflect the diversity of our world. In 2015, of the 10 most challenged books, 9 of them "…contained diverse content."  Many of these books are authored by and/or contain people of color, people who identify as LGBTQIA, people of a different religion, or people with a disability. In other words, people who are minorities or not part of the dominant culture. Readers may become uncomfortable reading about unfamiliar experiences or perspectives. For many, diversity implies negative connotations and therefore are controversial in their eyes despite the fact that many readers may at long last feel a great connection and empowerment when reading these books.
ALA had over 300 challenges in 2016 alone, with an increase of 17% from 2015 which may also be due to a more streamlined reporting system. Nevertheless, half of the top 10 books most challenged in 2016 were removed where they were contested. This was a significant increase from the average according to ALA's Office of Intellectual Freedom. In addition it is estimated that 80-90% of challenges go unreported.
Books that are challenged or banned are often cited for content that is sexually explicit, that includes profanity, offensive political views, or supporting alternative viewpoints. Typically we conjure up examples of parents or an irate citizen complaining about the aforementioned examples.  But, sometimes progressive citizens also want to challenge a book's presence in the library or on the curriculum. As librarians and readers, we need to confront our own fears and bias before responding  to these challenges.  Whether you're a reader or not, it is important to be open to new ideas and to read outside our comfort zone whatever that might be.
Words have power. And when access is taken away to those words, we disenfranchise a large segment of our population. With the recent rise of intolerance it is important to remember that authors have the freedom to write and we have the freedom to read. The ALA's Library Bill of Rights states, "…Materials should not be excluded because of the origin, background, or views of those contributing to their creation."
Even books that may seem benign have been challenged over the years. For instance, Making Life Choices: Health Skills and Concepts, Wellness: Stress Management, and the Illustrated Encyclopedia of Family Health have been challenged for mentioning sexually transmitted diseases, failing to mention Christian prayer as an treatment for stress management, and illustrations depicting sexual intercourse.
More recently, the Immortal Life of Henrietta Lacks, received a challenge in 2015 when a parent not only wanted to limit her teenage son's access to the book but didn't want other students access and requested it be removed from the county school system all together. She considered the book "pornographic" because of the graphic wording, citing such passages as the infidelity of Lacks' spouse and how she discovered the lump on her cervix.
But what an opportunity missed for this teenage boy to learn about the health disparities that existed in more than a half century before yet still exist today. What an opportunity missed to learn about another segment of society that many of us prefer to ignore or not even acknowledge. The health disparities in this country are real but reading a dry and somewhat incomprehensible research article does not make for an easy or even an interesting read. Rebecca Skloot's book connects readers to real people through an engaging story based on research and interviews. Her words have power, having frequently been chosen for One Book reads.
Books like The Immortal Life of Henrietta Lacks can bring awareness to those entering medical and research professions, about of the disenfranchised lives of others and the insurmountable obstacles they face. Access to these books can bring about change to how research is handled, how patients are cared for, and how information is conveyed. Facing our own ignorance and encouraging accountability can bring about positive changes.
So, let us celebrate our differences, our common humanity and know that reading has the ability to connect, inspire, and bring change. Join ALA in celebrating the right to read by joining in this year's 2017 campaign–
"Words Have Power. Read a Banned Book."

Many Americans remain unable to understand how to take their medication, use a web browser rather than a trusted website for finding health information, or do not believe the importance of disease prevention efforts due to misinformation they've heard or seen. Poor health and poor health outcomes have often been linked to low rates of health literacy. Libraries have been instrumental in supporting health literacy efforts such as providing health related programs, recommending trusted health information resources, and providing information in other languages. We here, at the National Network of Libraries of Medicine Pacific Northwest Region (NNLM PNR), want to support your health literacy efforts in making quality health information accessible for all.
October is Health Literacy Month.
Whether your organization decides to highlight health literacy in October or all year long, the National Network of Libraries of Medicine (NNLM) and the American Libraries Association (ALA) have partnered through the Libraries Transform public awareness campaign to create a free toolkit for health literacy to assist libraries in guiding their patrons to quality health information so they are better equipped to engage in their health.
The campaign is an initiative designed to increase public awareness of the value, impact, and services provided by libraries and library professionals. The Health Literacy Toolkit provides an array of materials including program ideas, downloadable social media graphics, and bookmark templates for libraries to use to promote health and wellness in their communities.
Learn more about the Libraries Transform campaign and access the Health Literacy Toolkit and look for our upcoming Dragonfly posts, in October, focusing on health literacy.
It's a fact, many Americans are overweight, including our children. Childhood obesity continues to be spotlighted in the news whether as a statistic, a campaign to reduce the rates, or recent research. Many factors contribute to childhood obesity such as increased screen time, family lifestyle, and certain economic or social issues. It's a constant struggle for everyone and it's difficult to take the steps to reduce our body weight. Healthfinder provides a toolkit for National Childhood Obesity Awareness Month for libraries and organizations  to use with helpful ideas to bring awareness and to tips to increase the health of children.
Another way to encourage reducing weight is to also observe Fruits & Veggies and More Month. Eating more fruits and vegetables and decreasing sugars and fats is one way to becoming healthier and lose weight. The USDA's Choose My Plate website offers a visual method of understanding the portions and proportion of food. Consider having contests or hashtag campaigns for kids to post healthy plates of food. Often fixing fruits and vegetables where kids would find them more appealing is difficult for time strapped parents. Offering quick, easy, and healthy recipes on websites or on a brochure or social media can be just the trick. Providing opportunities to purchase affordable fruits and vegetables is another way to put kids on a healthier path to eating.
It's not easy but hopefully we can all try by taking one small step at a time to help our kids have a healthier future.
Answering health and medical reference questions can be challenging, as the questions are often sensitive in nature, are asked at what may be a crisis point in a patron's life, and can involve technical material. Luckily, the RUSA Health and Medical Reference Guidelines were revised in 2015, and provide a basis for discussing best practices and strategies for helping patrons in this area. This webinar will present the guidelines, highlight some of these practices, and introduce a new "Quick Start" guide connecting the guidelines to suggested reference behaviors. These will help you improve the quality of your health and medical reference service and can be used for training staff. Reference scenarios will be presented in order to apply these strategies to real life situations, and attendees will be encouraged to identify a new approach they have learned that they will use with patrons moving forward.
(1 MLA CE)
Title: Health Reference and You: ALA Guidelines, Best Practices, and Training Resources
Presenter: Ann Glusker, Research & Data Coordinator, NNLM PNR
When: Wednesday September 20, starting at 1:00pm PT, Noon Alaska, 2:00pm MT
How: No registration is required
Go to current PNR Rendezvous session

 

Enter your name and email address
Enter the session password: pacific
Click "Join Now"
Follow the instructions that appear on your screen
Go to the PNR Rendezvous webpage for more complete instructions
National Suicide Prevention Week is September 10-16. Suicide is a tragedy that touches the lives of many families. Each year 44,193 Americans die by suicide. See the American Foundation for Suicide Prevention's website for ideas on what you can do: Find a walk near you, advocate for suicide prevention, share on social media, take care of yourself and your community, have a conversation with your children.
Join a Twitter chat on Wednesday, September 13, 2017 at 10:00 to 11:00 Pacific Time, using the hashtag #stopsuicide.
The American Foundation for Suicide also has local chapters, information on how to have a conversation about suicide, crisis negotiation information, resources for college mental health and Latinos and mental health, and information for survivors.
In Washington State, gun dealers, pharmacists and suicide prevention advocates have partnered in a program to save lives. Forefront Suicide Prevention is an awareness campaign which will offer training to healthcare providers, gun dealers, firearm safety instructors and pharmacists in how to recognize and respond to suicide warning signs.
Education and awareness play a big role suicide prevention, and everyone in the community has a role to play.
NLM's Disaster Information Management Research Center (DIMRC) has provided the following information as a way for all of us to be better prepared when disasters strike.
Hurricanes Harvey and Irma have us asking ourselves—are we ready to respond to a disaster in our community? You are probably asking yourself the same question. To prepare, you must have your own plan in place first. Then you can help members of your community find resources to make their preparedness plans.
This September, National Preparedness Month focuses on planning, with the theme "Disasters Don't Plan Ahead. You Can."
To plan ahead for Hurricane Irma, spend a few minutes reviewing the following information resources from the National Library of Medicine:
 Week 1 (September 1-9): Make a Plan for Yourself, Family, and Friends
Find resources for making personal preparedness plans:
Week 2 (September 10-16): Plan to Help Your Neighbor and Community
Now that you are ready to respond to a disaster, here are resources to help your community prepare:
Week 3 (September 17-23): Practice and Build Out Your Plans
Practicing and drilling plans are essential activities:
Week 4 (September 24-30): Get Involved! Be a Part of Something Larger
Join the Disaster Information Specialist Network! It includes a discussion listserv, bi-monthly webinars, and free training to bring your skills up to capacity for supporting response efforts in your community.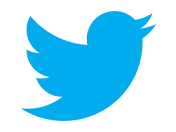 Twitter has been growing in popularity (although not as a money-making venture), and is one of the most used social media tools. While many still use it to connect with friends, follow the antics of celebrities, and keep up with family members, the use of Twitter as an educational tool has also been emerging for several years, especially in the health sciences. Teaching about the tools and skills to use social media to its full advantage is a perfect role for librarians. We can advocate for the inclusion of these skills in the curriculum, teaching students to use social media professionally and also how to avoid pitfalls and address privacy concerns.1, 2
For students in the healthcare professions, using Twitter can teach them to connect to colleagues, to share research, to keep up with developments in their field, to learn of publishing opportunities, and to collaborate. It can be used as a current awareness tool and to "virtually" attend conferences if they can't be there in person, via the use of hashtags.  Journal and book clubs are also popular on Twitter and can be found in various specialties. Articles or books are chosen in advance and a discussion takes place online at a scheduled time. A recent article analyzed a Twitter journal club for medical radiation professionals and concluded that, "Twitter journal club can provide an authentic learning environment with all the cognitive dimensions afforded in a formal classroom or face-to-face journal club. Indeed, in some ways, these cognitive dimensions are enhanced in the Twittersphere."3
Symplur.com is a project aimed at facilitating communication between healthcare providers and patients and enhancing and improving providers' participation in social media in order to educate themselves and to steer the public towards better resources. The Healthcare Hashtag Project allows registration of a hashtag with a description of its intent. It's a free platform for patients, families, caregivers, healthcare providers and other members of the medical community. Hashtags are divided into categories for  general interest, diseases, conferences and Twitter chats. Knowledge of hashtags allows students and healthcare professionals to find topics of interest to them on Twitter, to follow along with a certain conference, webinar or presentation, and to find Twitter chats. It's also possible just to search for topics on Twitter and discover hashtags that way.
Optimal use of Twitter for educational purposes lies in the strength of one's network. Once a user has successfully created a network of others working in the same field, doing similar research, studying in another area of interest, or based on another shared characteristic, an online community is formed. Members learn from and enhance each other's experiences in this shared environment.
"Model Policy Guidelines for the Appropriate Use of Social Media and Social Networking in Medical Practice", Federation of State Medical Boards, accessed September 6, 2017. http://www.fsmb.org/Media/Default/PDF/Publications/pub-social-media-guidelines.pdf
Crane, G. M., and J. M. Gardner. 2016. "Pathology Image-Sharing on Social Media: Recommendations for Protecting Privacy While Motivating Education." AMA J Ethics 18 (8):817-25. doi: 10.1001/journalofethics.2016.18.8.stas1-1608.
Currie, Geoff, et al. "Twitter journal club in medical radiation science." Journal of Medical Imaging and Radiation Sciences 48.1 (2017): 83-89.
The National Library of Medicine is currently  accepting submissions for rockstar medical librarians. This is your opportunity to be featured by NLM during National Medical Librarians month in October.  Deadline to submit your application is September 15.
Here's the announcement from the NLM In Focus blog:
Ready to take the stage? NLM will be featuring more rock star medical librarians during National Medical Librarians Month in October.
We're giving top billing to medical librarians at hospitals, universities, and other organizations.
You can be a solo act or, if you'd prefer to profile your team, you can be a band. Check out previous profiles to see what we mean.
We'll accept submissions until September 15. To participate, please send us very brief answers to these questions and a photo.*
Name as you'd like it to appear in print
Current gig (where you work)
Three words on what it's like to be on the library beat
Greatest hit as a medical librarian
Biggest misconception about being a medical librarian
*Please provide an image large enough to allow us to close-crop it to 175 px x 233 px. Low resolution (72 dpi) is acceptable for use online.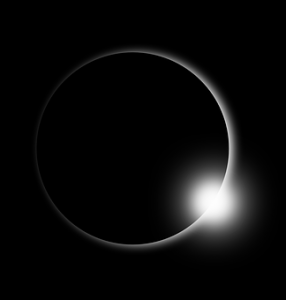 Everyone is gearing up for the big solar eclipse happening August 21. Many libraries have been gathering information as well as planning activities and programs for their communities. Why the hoopla?! Well, last time the United States experienced a total solar eclipse was in 1991 in Hawaii.  And  it was in 1979 that the contiguous United States saw a total solar eclipse. Then it went through the Pacific Northwest, including Idaho, Montana, Oregon, and Washington state. The next total solar eclipse will be by-passing this region and instead be going from Texas through the Midwest to Maine in 2024.
A total solar eclipse is an exciting opportunity that doesn't occur very often and not always in this country. It can be easy to forget that safety is important when it comes to this natural phenomenon. Good thing that the National Library of Medicine (NLM), the National Institutes of Health (NIH), and other authoritative organizations provide safety information to protect not only our eyes but protect our skin.
The National Eye Institute emphasizes the importance of using the correct solar glasses. Make sure the solar eclipse glasses you're using have a solar filter which meet an international standard as indicated by ISO 12312-2 certification. And make sure that they are not damaged nor older than 3 years. NASA has more information about how to safely view the eclipse including how to use pin hole projections. The American Academy of Ophthalmology provides an infographic to provide quick information about do's and don'ts to keep eyes safe during this event.
Also, we tend to forget that we're out in the sun, during this event, which can cause sunburn so make sure to apply sunblock and limit the time in the sun. MedlinePlus provides comprehensive information about sun exposure.
For emergency healthcare planners and providers, NLM's Disaster Information Management Research Center (DIMRC) provides a link to a 17-page document from TRACIE (Technical Resources, Assistance Center, Information Exchange). This document can help emergency healthcare planners and providers prepare for and address response concerns related to the solar eclipse.  It provides fact sheets, checklists, locally-developed guidance documents, and news articles on eye safety, injury treatment, and planned mass gatherings in rural and urban areas.
And just to know more about the eclipse, the Federal Depository Library Program (FDLP) Academy has a recently recorded webinar.
Enjoy this rare occurrence but do it safely!
In response to the growing heroin epidemic in the United States, the National Library of Medicine's Specialized Information Services has created a portal to provide resources and information on prescribing, overdose, medication-assisted treatment, and recovery. According to the American Society of Addiction Medicine, addiction is defined as:
"A primary, chronic disease of brain reward, motivation, memory and related circuitry. Dysfunction in these circuits leads to characteristic biological, psychological, social and spiritual manifestations. This is reflected in an individual pathologically pursuing reward and/or relief by substance use and other behaviors." 1
The portal includes information for those addressing addiction: healthcare providers, educators, researchers, patients and families.

Deaths from overdose have been steadily increasing nationwide, and from 2002 – 2015 there was a 2.8 fold increase in number of deaths from opioids. In Seattle and King County such deaths numbered 359 in 2016, according to the King County Medical Examiner's Office. Understanding addiction and treatment is part of the picture, as well as chronic pain management, education, and support for families and those in recovery. Besides offering educational resources, some libraries have joined the front lines in preventing death from overdose. Public libraries around the country have trained their staff in the use of Naloxone, a nasal spray which reverses overdose from opiates and saves lives. The King County Library System is considering adopting such a program.2 Some of the branches, both urban and suburban, have found needles in public restrooms, and consider administering Naloxone akin to having a defibrillator on hand or being trained in CPR. Another resources for communities in Washington State is stopoverdose.org, a program of the Center for Opioid Safety Education at the UW Alcohol and Drug Abuse Institute.
To comprehend the big picture, check out the Opiate Addiction and Treatment Portal, and find information on understanding addiction, opiate prescribing, pregnancy and opiate use, and topic-related searches of PubMed and other NLM databases. The National Network of Libraries of Medicine, a program of the NLM, is also working on a National Substance Misuse Initiative. Feel free to contact me for more information.
https://www.asam.org/quality-practice/definition-of-addiction Accessed Aug. 2, 2017
Our digital worlds are inundated with misinformation, data manipulations and outright lies. In this webinar session, we will look at common pitfalls specifically around information visualization. Our presenter, Jevin West, will have us examine different ways that information can be misrepresented with figures and graphs. "Calling BS in the Age of Big Data" will build upon several lectures given in the Calling BS class at the University of Washington.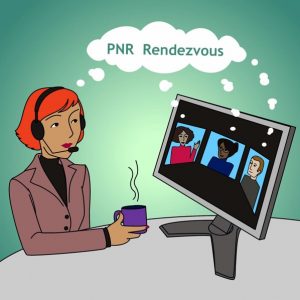 Presenter: Jevin West Assistant Professor, Information School, University of Washington. He is one of the chief architects of the new Data Science curricula for undergraduate and graduate programs. Jevin co-founded and directs the DataLab with general themes in Data for Social Good, Data Curation, Computational Social Science, InfoVis and Science of Science. Together with Carl Bergstrom, he developed the industry-standard Eigenfactor metrics, used around the world to evaluate the quality of scholarly journals. He now develops computer vision techniques for mining scientific figures, recommendation algorithms for navigating the literature, and education data mining techniques for predicting student attrition. He asks questions about the origins of scientific disciplines, the biases within science that drive these disciplines, and the impact the current publication system has on the health of science.
When: Wednesday, August 16, 1:00pm PT, Noon Alaska, 2:00pm MT
How to Connect: 
Enter your name and email address
Enter the session password: pacific
Click "Join Now"
Follow the instructions that appear on your screen
Go to the PNR Rendezvous webpage for more complete instructions
Have your researchers or other patrons ever asked you how to create a "permanent," persistent, or long-lasting  link to a webpage, data set, article, file, dissertation, or even a physical object? While there are several online options, two tools/services used by the University of Washington Libraries are listed below.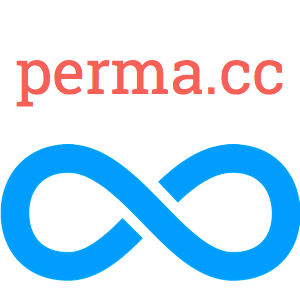 Perma.cc is a free, online tool built by Harvard's Library Innovation Lab and supported by libraries and institutions across the country. It allows users to create a link to online content, such as a webpage, that will always be accessible, regardless of what happens to the original source. No more link rot! For more information on how Perm.cc works, visit their User Guide. A free account will allow users to preserve up to 10 records per month; however, to preserve unlimited records, libraries must be a member of an archiving organization sponsored by a registrar. For more details on how to become a registrar, visit Perma.cc for Libraries.

EZID (easy-eye-dee) is a subscription based online service provided by the California Digital Library (CDL). It allows users to create and manage unique and persistent identifiers for anything from text to data to physical objects.  For a demonstration of how EZID works, a list of their annual subscription fees, or a list of current CDL clients, visit Learn About EZID.
Pages