MCR News
Serving the biomedical information needs of Colorado, Kansas, Missouri, Nebraska, Utah, and Wyoming.
Updated: 2 hours 33 min ago
The National Network of Libraries of Medicine (NNLM) is offering a free ready-to-use program kit for libraries in observance of Americans with Disabilities Act (ADA) Day on July 26th. The program kit includes helpful guides, activities, promotional materials, and health information resources your library can use to bring awareness on the importance of the ADA in your community.
You can access the kit and resources at nnlm.gov or by clicking on the links below.
The materials are part of NNLM's campaign to supply libraries with materials and programming ideas based on the national health observances. The selection of available materials will be updated monthly as new health observances approach. If you would like to be informed on upcoming health observances, go to https://nnlm.gov/all-of-us/national-health-observances#toc-3 or sign up for our CEN newsletter for monthly updates.
Data Management Education Needs: Identifying Signposts for Graduate Student Researchers : A MidContinental Region Webinar
Wednesday, July 17 | 2 MT/ 3 CT
Registration
Effectively managing research data is a skillset that graduate students need to acquire along their pathway to becoming competent researchers. Librarians can help guide learning by establishing instructional signposts for relevant data management concepts, including data sharing practices. To be effective, librarian guides need to be familiar with the knowledge and skill gaps of the novice researchers. Surveys were conducted at two medium-sized universities to assess perceived importance and knowledge of 12 research data management competencies, with a goal of informing education planning. Graduate students provided insight into sources of learning about research data management. Study results set the foundation for identifying approaches to research data management education.
Webjunction webinar
14 August 2019 | 1 MT/2 CT
Wikipedia is a go-to resource for health and medical information, not just for the general public but for health care providers as well. Over 50% of physicians, and 94% of medical students use Wikipedia to find medical information on the internet.* It may be popular but library staff want to know how reliable it is and how to assess quality on behalf of their patrons.
Join the webinar to learn about WikiProject Medicine, an organization of volunteers dedicated to developing, maintaining, and promoting accurate medical information on Wikipedia, and how the National Network of Libraries of Medicine (NNLM) supports strengthening the ability of public libraries nationwide to find reliable and authoritative medical and health information online for information seekers. Learn about the upcoming online course Wikipedia + Libraries: Health and Medical Information that will empower you to confidently guide your patrons to reliable resources on the internet. The free four-week course will be offered in the fall of 2019.
This hands-on class will cover the health information seeking behavior of consumers and the role of the librarian in the provision of health information for the public. Come learn about the evolution of consumer health, health literacy and the e-patient. Participants will leave equipped with knowledge of top consumer health sites. We will discuss creative ideas for health information outreach. The class will wrap up with an opportunity to explore effective marketing approaches and develop an elevator speech.
Aug 12, 2019 to Sep 9, 2019
This class is eligible for Consumer Health Information Specialization  continuing education credit awarded by the Medical Library Association. 4 CE credits.
Reminders about some upcoming changes as DOCLINE finishes its transition to the new platform:
'old' DOCLINE (5.2) is retiring on 7/31/19
'new' DOCLINE (6.0) URL (currently https://newdocline.docline.gov) reverting to https://DOCLINE.gov planned for 8/12/19
Users are urged to download or otherwise save DOCLINE 5.2 Request Reports for future reference.
The only request data available after 7/31 will be in DOCLINE 6 for requests placed after 3/1/19.
For more information:
DOCLINE Update || Old DOCLINE (5.2) final reports posted
Wednesday, August 7, 2-3pm ET
For full details and to register: https://nnlm.gov/class/graphic-public-health-comics-health-literacy-health-promotion-and-advocacy/14535
The medium of comics is uniquely suited for conveying health information in engaging, economical, and culturally sensitive ways. Comic narratives also offer a means for public health practitioners to share their dilemmas and a multiplicity of perspectives on complex health issues and policies. Comics can disclose the political, emotional, and ethical dimensions of public health practice. And importantly, graphic public health can also give voice to the people in our communities who are impacted by the policy and programmatic decisions made by public health officials. Meredith Li-Vollmer from Public Health – Seattle & King County will share examples of how she has applied comics to health literacy, health promotion and advocacy for public health. She will also discuss aspects of the creative process of developing graphic public health.
Position Opening: Kansas Technology and Innovation Coordinator for the National Network of Libraries of Medicine, MidContinental Region
The National Network of Libraries of Medicine, MidContinental Region (NNLM MCR) funds a coordinator for the state of Kansas to provide outreach and training to medical librarians, healthcare professionals and the public. Additionally, this position serves as regional coordinator of the Technology and Innovation project area.
The Kansas Technology and Innovation Coordinator is located at the A.R. Dykes Library of the Health Sciences on the University of Kansas Medical Center (KUMC) campus in Kansas City, Kansas. It is one of a team of six site coordinators throughout the MidContinental region. Each MCR coordinator fulfills program duties under the direction of the NNLM MCR Associate Director. The position involves travel throughout Kansas that will include site visits, exhibits and teaching. Travel to the MCR offices at the University of Utah Health Sciences Eccles Library in Salt Lake City, Utah and to national conference sites occurs occasionally throughout each year.
The Kansas Coordinator has primary responsibility for designing and evaluating outreach and education programs aimed at health information providers throughout the state of Kansas, with a special focus on librarians, health care providers, public health professionals, K-12 educators, and community based organizations. As coordinator of technology and innovation for the NNLM MCR, this position is also responsible for promoting and supporting the use of technology and innovative practices throughout the region.
The Kansas City metropolitan area, 2.3 million people, offers the diversity and excitement of a large city with the charm and convenience of Midwest living.
For a complete position description and application procedures, visit our job site at
A MidContinental Region Webinar
August 21, 2019
2-3PM MT, 3-4PM CT
Register
Is copyright automatic? When is Fair Use, well, fair? Does a Creative Commons license grant unlimited use of the work?
Determining whether you have the rights to use an article, image, video, or table can take some of the fun out of developing a presentation, class, or course. In this session, you will be introduced to a practical framework for understanding what can be copyrighted and what can't be with some typical scenarios librarians and educators encounter. You will also learn about where and in what context Fair Use applies, the different types of Creative Commons licenses, and how those licenses can help minimize copyright risk.
PRESENTER: Ben Harnke is and Education and Reference Librarian at the University of Colorado Strauss Health Sciences Library. He teaches a well-attended copyright class and is leading the Open Educational Resource initiative on the Anschutz Medical Campus.
The NNLM MCR offices will be closed on Thursday July 4th. Have a great holiday!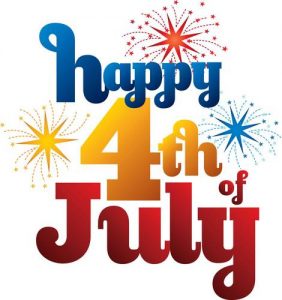 Check out the July 2019 issue of NIH News in Health, the monthly newsletter bringing you practical health news and tips based on the latest NIH research. Download a PDF version for printing.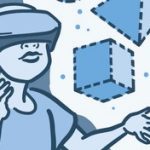 Beyond Games
Using Virtual Reality to Improve Health
Virtual reality is being tested for easing pain, fear, and movement disorders.
Can Trances Work?
Medical hypnosis may change your brain—and your mind.
Health Capsules
The Sewell Travel Award for Public Health (STAPH) Committee invites applications for 2019 Sewell Stipends to attend the APHA Annual Meeting in Philadelphia, PA, November 2-6, 2019. The theme this year is "Creating the Healthiest Nation: For science. For equity. For action. For health." Visit the APHA Annual Meeting Website for more information about the conference.
We anticipate funding approximately 8 non-local librarians (at least $1,235) and 2 local librarians (at least $730). The award will reimburse you for the cost of APHA membership and early-bird conference registration. Non-local librarians receive additional funds to help offset the cost associated with travel. 
For information about this award and full application details, please see: https://sites.google.com/view/sewellstipend/home.
Applications are welcome from all librarians who work with public health practitioners, students, staff, and faculty. Early-career librarians and librarians who are not members of the MLA Public Health/Health Administration section are welcome to apply.
The application deadline is Tuesday, July 16, at 11:00 PM CST.
If you have any questions, please contact Kate Nyhan (kate.nyhan@yale.edu). 
Pages