SEA News

News for Network Members in Alabama, District of Columbia, Florida, Georgia, Maryland, Mississippi, North Carolina, Puerto Rico, South Carolina, Tennessee, U.S. Virgin Islands, Virginia and West Virginia
Updated: 29 min 54 sec ago
The Association of Academic Health Sciences Libraries and the National Library of Medicine (https://www.nlm.nih.gov) are pleased to announce the members of the 2019/2020 class of the NLM/AAHSL Leadership Fellows Program. The jointly sponsored program matches fellows and mentors in a one year leadership development program.  Since the program began in 2002, 54 percent of fellow graduates have assumed director positions.
The NLM/AAHSL Leadership Fellows Program prepares emerging leaders for director positions in academic health sciences libraries. The program provides a combination of in-person and virtual learning experiences for fellows and offers the opportunity to work collaboratively with the cohort of participants. Fellows are paired with mentors who are academic health sciences library directors. Mentors work closely with their fellows throughout the year, and host their fellow's visit to their library.
The candidate pool for fellows and demand for the program remain strong. Selection is competitive and recognition of a substantial record of leadership accomplishment and potential for a director position. The cohort includes five fellows and their mentors, who will begin their work together at the November AAHSL meeting in Boston.
Information about the program is available at:
https://aahsl.memberclicks.net/leadership-fellows-program

2019/2020 Fellows and Mentors:
Marisa L. Conte, MLIS, AHIP, Assistant Director, Research and Informatics, Taubman Health Sciences Library, University of Michigan, Ann Arbor, MI.
Mentor:  Kelly R. Gonzalez, MSIS, MBA, Assistant Vice President for Library Services, Health Sciences Digital Library and Learning Center, UT Southwestern Medical Center, Dallas, TX.
Emily Jill Glenn, MSLS, Associate Director, Education & Research Services, McGoogan Library of Medicine, University of Nebraska Medical Center, Omaha, NE.
Mentor:  Anne K. Seymour, MSIS, Director, Welch Medical Library, Johns Hopkins University & Medicine, Baltimore, MD.
Emily J. Hurst, MSLS, AHIP, Deputy Director and Head of Research and Education, VCU Libraries, Tompkins-McCaw Library for the Health Sciences, Virginia Commonwealth University, Richmond, VA.
Mentor:  Rose L. Bland, MA, MPA, AHIP, Director, Shimberg Health Sciences Library, University of South Florida, Tampa, FL.
Gail M. Kouame, MLIS, Assistant Director for Research & Education Services, Robert B. Greenblatt, MD Library, Augusta University, Augusta, GA.
Mentor:  Rick L. Fought, EdD, MLIS, AHIP, Associate Professor and Director, Health Sciences Library, University Of Tennessee Health Science Center, Memphis, TN
Erika L. Sevetson, MS, Director of Academic Engagement for Health, Biomedical and Physical Sciences,  Brown University Library, Providence, RI.
Mentor:  Debra Rand, MS, AHIP, Associate Dean for Library Services, Donald and Barbara Zucker School of Medicine at Hofstra/Northwell and Corporate Director of Libraries for Northwell Health, Hempstead, NY.
Date: Sep 4, 2019, 2:00PM – 3:00PM ET
Continuing Education: 1 CE from the Medical Library Association
Register: https://nnlm.gov/class/reflections-bioinformatics-librarianship/16768
Description: A growing number of librarians are filling a special niche in the information world: serving those who work with genetic and molecular biology information.  Bioinformatics research advances in such areas as gene therapy, personalized medicine, drug discovery, the inherited basis of complex diseases influenced by multiple gene/environmental interactions, and the identification of the molecular targets for environmental mutagens and carcinogens have wide ranging implications for the medical and consumer health sectors (Rein, 2006). In this one-hour Webinar, librarians reflect on the practice and future of this specialized and uniquely valuable role of the librarian providing bioinformatics support. Dr. Bonnie Maidak of the National Center for Biotechnology Information facilitates.
Facilitator:
Dr. Bonnie Maidak, PhD, MLS, National Center for Biotechnology Information, National Library of Medicine.
Guest Speakers:
Kumru E. Kastro, MS, MI is the Liaison Librarian for Biology, Chemistry, Department of Biodiversity, Earth and Environmental Science, and first-year Engineering at Drexel University. Kumru is responsible for building library collections and teaching information and research skills to faculty and students.
Elliott Smith, MLIS is the Emerging Technologies & Bioinformatics Librarian at UC Berkeley, where he is currently supports the students and faculty of the Departments of Molecular & Cell Biology and Integrative Biology. He received a Bachelor of Science in Chemistry from the University of Chicago and a Master of Library and Information Science from San Jose State University. When he's not thinking about science he rereads Jane Austen.
Jean-Paul (JP) Courneya, MS , is a bioinformationist at the University of Maryland Health Sciences and Human Services Library. JP is the information resource specialist for biotechnology, bioinformatics, computational biology, genomics, next-gen sequencing, molecular and cell biology bench research, and data management for research.
For More Information: contact the NNLM Training Office, nto@utah.edu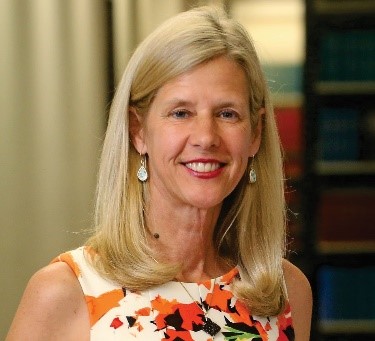 Congratulations to Rachel Fenske – Recipient of the 2019 Michael E. DeBakey Library Services Outreach Award!
Congratulations to Rachel Fenske, Information Services and Outreach Librarian, Assistant Librarian – Biomedical Library, University of South Alabama. She is the recipient of the 2019 Michael E. DeBakey Library Services Outreach Award.
The Michael E. DeBakey Library Services Outreach Award recognizes outstanding outreach librarians serving rural or underserved populations. Michael E. DeBakey established this award to recognize contributions to medical education and librarianship. The award honors a practicing health sciences librarian who works in the tradition of the incredible advances and medical innovations of Dr. DeBakey to provide valuable health information to underserved and rural populations.
The NNLM SEA first recognized Ms. Fenske for her work on the U.S. Virgin Islands where she conducted outreach with the Virgin Islands Department of Health, Virgin Islands Community AIDS Resource and Education, Lutheran Social Services. She provided health information education to the community in the Virgin Islands at community health fairs and other community events to minority populations. Ms. Fenske continued community health outreach while working at the University of South Alabama. Her outreach projects included work with seniors in Mobile, AL to locate free, reliable health information and work at the Children's and Women's Hospital to help parents and families locate reliable health information appropriate for their reading level. The NNLM SEA is thrilled that Rachel's health information outreach will be recognized by the Friends of the National Library of Medicine.
Ms. Fenske will receive her award at the Friends of the National Library of Medicine 14th Annual Gala at the Willard Intercontinental Hotel in Washington D.C. on Tuesday, September 10, 2019.
August is National Immunization Awareness Month, a National Health Observance which provides a key opportunity to highlight the importance of getting recommended vaccines at all ages.
The Centers for Diseases Control and Prevention reminds us that every year children and adults become seriously ill and are hospitalized because of diseases that vaccines can help prevent, like whooping cough, cancers caused by HPV and pneumonia. This year's measles outbreaks are a key reminder of how quickly diseases can spread when people aren't vaccinated.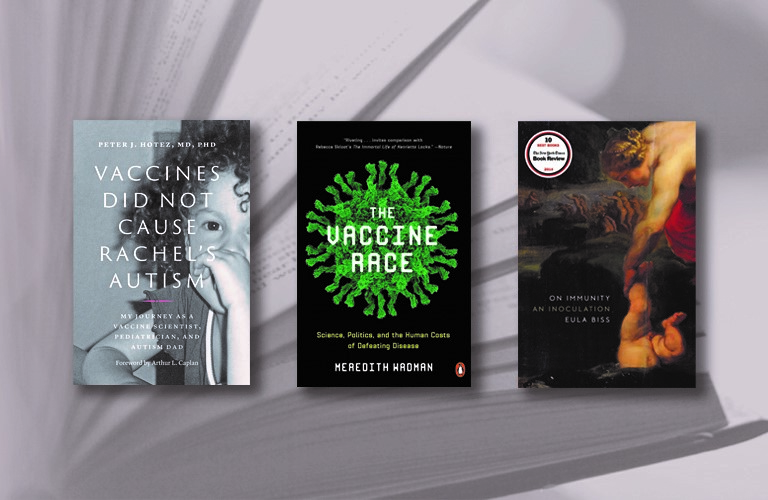 The NNLM All of Us Community Engagement Network is pleased to announce its three book selections in support of National Immunization Awareness Month:
On Immunity by Eula Bliss
Vaccines Did Not Cause Rachel's Autism by Peter Hotez
The Vaccine Race by Meredith Wadman
To learn more about each of these titles and to download book discussion guides, promotional materials and corresponding vaccine and immunization information, or to apply for a free NNLM Reading Club Book kit, visit the Book Selections and Health Resources: Vaccine Health.
Join us for the upcoming SEAside webinar Libraries as Partners in Health: Nashville Public Library.
Date: Tuesday August 27, 2019
Time: 1:00PM-2:00PM  ET
Description: Started in 2016, Be Well at NPL is a health and wellness initiative of Nashville Public Library that seeks to increase access to free wellness programming and health resources. Upon receiving an All of Us Research Program community engagement award in 2018, NPL augmented its health literacy activities by increasing the visibility of trusted health resources on the NPL website, through branch displays and programming and by offering health information literacy trainings to staff.
Participants of this webinar will have an increased understanding of how to:
Assess staff capacity related to health reference
Work with a local hospital or university medical library to provide a consumer health reference training to public library staff
Conduct a public program using the DigitalLearn.org module for "Online Health Information"
Presenter: Elizabeth Roth, MA coordinates the Be Well at NPL initiative at Nashville Public Library. She has close to a decade of experience managing the activities of public and private health grants, from providing HIV testing in night clubs to running clinic-based quality improvement programs. When establishing new community partnerships for NPL, Elizabeth loves hearing the health service sector exclaim, "I've never thought about doing this at the public library, but it makes so much sense!"
Registration is free and can be accessed at: http://bit.ly/2YMvg8h
For additional information, please contact April Wright.
Welcome to the National Network of Libraries of Medicine (NNLM), Southeastern/Atlantic (SEA) Region's Weekly Digest. This digest includes upcoming events, online training opportunities, news, and past events.  
NNLM News
Upcoming Online Training Opportunities*
Moodle LMS Asynchronous Course Opportunities
Webinars August 6 – August 7
Webinars August 14 – August 15
Visit the NNLM Training Schedule for all upcoming webinars, scheduled, and on-demand classes. For past webinars and classes, please visit the NNLM on YouTube**
National Institutes of Health (NIH), National Library of Medicine (NLM), and National Center for Biotechnology Information (NCBI) News
NIH News
NLM News
NCBI Insights
NNLM SEA Communications
* Notes on NNLM Training Opportunities
All sessions listed are sponsored by a specific regional or national office, but open to all.

Webinars are scheduled for 1 hour unless otherwise noted.

The NNLM class registration system requires a free

NNLM account

prior to registration.

Visit the

NNLM Training Opportunities

to register and view a full calendar of training opportunities.

Please visit the

NNLM Acronym Guide

to understand the acronyms.

Refer to this guide to claim

MLA CE credit

.

Not all Training Opportunities listed provide MLA CE credit. Please refer to the class page to see if a specific session offers credit.
** Please note that NNLM recordings on YouTube may not have MLA CE Credit available. Please contact the regional office that sponsored the webinar for details.
It's that time of year again…
Calling all Medical Librarians and Health Literacy Advocates!
The NNLM SEA wants to make you a star! Please join us in celebrating National Medical Librarians and National Health Literacy Month by sharing your contest submission starting… now!
What Do I Have to Do?
Choose one of October's National Days as your theme and either write an article, create a day-inspired art image, or shoot a short video in celebration of your day of choice.
Both silly and serious submissions are encouraged and welcome. Share your medical librarian perspective, display your health literacy expertise, or choose to show an entirely different side of yourself!
What Do I Get?
Participants will be entered into a lottery to receive a free conference registration* of their choice!
You Mean I Get to Have Fun and Possibly Win a Prize?!
Correctamundo! When you're ready, please submit your creation here:
https://umaryland.az1.qualtrics.com/jfe/form/SV_865NZYH8PAFEy7b
Specs:
Article: DOCX  (between 500 and 750 words)
Art:           JPG, PNG or GIF  (size limit – up to 15MB)
Video: MOV or MP4  (up to 1 minute in length)
We'll feature you on Facebook, Twitter, and our electronic newsletter, SEA Currents. Multiple submissions from individuals at your institution can be featured.
Can't decide between Knock-Knock Joke Day and I Love Yarn Day? No problem! Each person can submit up to three times. Have fun & thank you for playing!
*Conference registration is for one person, up to $1000, and is non-transferable.
Questions? Nancy Patterson is happy to assist.
The National Network of Library of Medicine (NNLM), Southeastern Atlantic Region (SEA)invites applications for health information outreach and programming projects.
The mission of the NNLM is to advance the progress of medicine, improve public health by providing U.S. health professionals with equal access to biomedical information, and improve individuals' access to information to enable them to make informed decisions about their health. Under a cooperative agreement with the National Library of Medicine (NLM), the University of Maryland, Baltimore (UMB) Health Sciences and Human Services Library (HS/HSL) serves as the Regional Medical Library for NNLM SEA.
Period of Performance: May 1, 2019 – April 30, 2020
Application Due Date: Rolling until funds are depleted
Eligibility: Network member organizations in the Southeastern/Atlantic Region (AL, DC, GA, FL, MD, MS, NC, PR, SC, TN, VA, WV, and the USVI) are eligible to apply. Membership is free and open to libraries of all type, community-based organizations, clinics, public health departments, and other organizations that provide or distribute health information.
Awards to NNLM SEA member organizations help advance the goals of the NLM Strategic Plan and help the NNLM achieve two National Network Performance Measures:
Engage Network members in carrying out the mission of the NNLM.
Maintain a robust outreach and education program reaching the region's communities and responsive to their needs.
Available awards:
Exhibitor Award: Funding for exhibits at state and/or local meetings of health professionals, information professionals and health consumers. It provides an opportunity to promote NLM products, NNLM programs or SEA member libraries to target populations. Funding covers registration and booth fees, travel and per diems, communication costs, and equipment rental if needed and associated costs for the exhibit.
Amount: Up to $2000
Up to 3 Projects
All of Us Community Engagement Exhibits: Funding for exhibits at state and/or local meetings of health professionals, information professionals and health consumers. It provides an opportunity to promote the All of Us Program, NLM products, NNLM programs or SEA member libraries to target populations. Funding covers registration and booth fees, travel and per diems, communication costs, and equipment rental if needed and associated costs for the exhibit.
Amount: Up to $2,000
 Up to 3 Projects
All of Us Community Engagement Project: Projects to support public libraries and organizations who develop programming for public libraries that involve information and education about the NIH All of Us Research program and health information literacy.
Amount: Up to $15,000
1 Project
Pages