SEA News

News for Network Members in Alabama, District of Columbia, Florida, Georgia, Maryland, Mississippi, North Carolina, Puerto Rico, South Carolina, Tennessee, U.S. Virgin Islands, Virginia and West Virginia
Updated: 3 hours 58 min ago
The NNLM HIV/AIDS Coordination Center (NACC) is pleased to announce the availability of funding for short-term outreach projects that focus on bringing HIV/AIDS health information resources to consumers. Awarded projects will start on November 9, 2020 and run through April 30, 2021. The maximum funding per award is $16,593.50. The application due date is October 30, 2020.
Community-based organizations (CBOs), community health centers, public libraries, and other organizations working with people living with HIV are encouraged to apply. Projects must include some aspect of broaden access to and awareness of HIV/AIDS health information resources throughout the United States. This can be achieved through educational programming, training programs, and the use of technology.
Organization applying for this award must be NNLM members. Membership is free. Please refer to the RFP for detailed information about NNLM membership, the online application process, and information required for the project proposal and budget. (https://nnlm.gov/nacc/funding). Applications must be submitted through the NNLM online application system.
Please feel free to contact Penny Glassman at penny.glassman@umassmed.edu if you have questions about the award, your application, the submission process, or the deadline. We are happy to review any drafts or answer questions related to your project or application.
The post NNLM HIV/AIDS Coordination Center (NACC) Funding Opportunity first appeared on SEA Currents.
Institute for Clinical and Translational Research (ICTR) Librarian
Health Sciences and Human Services Library University of Maryland, Baltimore
The Health Sciences and Human Services Library (HS/HSL) at University of Maryland, Baltimore (UMB) seeks an innovative, forward-thinking Faculty Librarian focusing on measuring the impact of the UMB's Institute for Clinical and Translational Research (ICTR). The UMB ICTR is a clinical and translational research initiative providing the administrative home for the joint UMB/Johns Hopkins (JHU) NIH Clinical and Translational Science Award (CTSA). The aim of the CTSA is to accelerate and improve clinical and translational science and, ultimately, to improve public health outcomes.
The ICTR Librarian will be responsible for advancing UMB efforts measuring the impact of the ICTR and in developing tools linking faculty and staff to content experts and core resources. Collaborating with Faculty Librarians and expert staff throughout the HS/HSL, within the ICTR, and potentially with colleagues at JHU, and in the CTSA national network, this librarian will provide a range of services supporting the UMB ICTR. For more information about the HS/HSL, visit http://hshsl.umaryland.edu/ and about the ICTR, visit https://www.umaryland.edu/ictr/.
This is a full-time, non-tenure, and non-permanent status track faculty position at a rank of Librarian I or II. This position is funded by the ICTR and renewed annually based on the needs of the institute. The ICTR Librarian operates in a dual-reporting structure between the Associate Director for Services at the HS/HSL and the Director, UMB ICTR.
RESPONSIBILITIES:
• Develop strategies for program evaluation and for measuring the impact of the ICTR/CTSA in research output, knowledge transfer, clinical implementation, community benefit, and the research impact of traineeships.
• Identify and implement tools or products supporting effective tracking of productivity.
• Employ data visualization tools illustrating and showcasing UMB ICTR funded research.
• Develop marketing strategies and outreach activities promoting UMB ICTR collaborations and resources.
• Working with UMB ICTR "Navigators," implement systems linking ICTR faculty and projects to content experts at UMB and other institutional partners.
• Provide consultation, training, and expertise on critical information and knowledge resources.
• Participate in the identification, selection, and implementation of a strategy compiling, classifying, communicating, and marketing UMB faculty expertise including publications, areas of expertise, and grants.
• Actively engage in committees and on teams within the HS/HSL, the University, and professional organizations, including national CTSA meetings and initiatives.
• Pursue research and professional development activities.
POSITION REQUIREMENTS:
• Master's degree from an ALA-accredited program.
• Three years' experience related to position responsibilities.
• Experience in program evaluation.
• Background or experience indicating an ability to become proficient with quantitative or qualitative research tools.
• Demonstrated evidence of successful project management.
• Excellent written and oral communication skills.
• Demonstrated service orientation and skills.
• Demonstrated ability to work independently and in a team environment.
PREFERRED:
• Experience with tools such as Tableau, D3.js, R, Python, or REDCap.
• Experience in an academic, research, or health sciences library.
APPLICATIONS:
Application materials must include a CV/resume; cover letter which includes the source of advertisement; 3 references including names, addresses, and phone numbers; and a separate signed/dated affidavit page (stating "I verify that my CV is current and accurate" – does not need to be notarized). Applications will be accepted until the position is filled, but full consideration will be given to complete applications received by October 4, 2020. Interested applicants should apply using the following link: http://bit.ly/hshslictr.
SALARY: $55,000 minimum, commensurate with experience
BENEFITS:
Generous benefits include choice of retirement, medical, and dental plans; 22 days of annual leave; 15 days of sick leave; 3 personal days and 14 holidays. Regular employees, as well as their spouses and dependent children, may receive tuition remission for most programs at many campuses of the University System of Maryland.
ENVIRONMENT:
The University of Maryland, Baltimore (UMB) campus is located in downtown Baltimore, blocks from Orioles Park at Camden Yards, Raven's Stadium, and the Inner Harbor, a recreational waterfront destination. Forty-five miles north of Washington DC, Baltimore City and the surrounding metropolitan area are noted for high quality-of-life indicators offering historic parks, great neighborhoods, and world-famous art collections, museums, theaters, and symphony orchestras. The city has easy access to public transportation systems, superior health care systems, and renowned university and educational resources.
The HS/HSL is one of the largest health sciences libraries in the United States with a track-record of user-centered innovative services and programs. Fifty-five FTE employees including 25 faculty librarians staff the library. Our attractive and vibrant facility, which opened in 1998, serves as a hub for collaboration and learning with resources, programs and tools that promote discovery, creativity, and innovation. The
HS/HSL has 45 group study rooms, three computer classrooms, an Innovation Space, a presentation and production studio, an art gallery, and multiple technology-enhanced meeting spaces. Through the HS/HSL's website (www.hshsl.umaryland.edu), the UMB community has access to a full range of resources and services. The HS/HSL serves the schools of Dentistry, Medicine, Nursing, Pharmacy, Social Work, and the Graduate School.
The HS/HSL also serves as the headquarters for the Network of the National Libraries of Medicine's Southeastern/Atlantic Region.
The Library supports the 6300 students, and over 7200 faculty and staff members on UMB's 71-acre research and technology complex consisting of 67 buildings including the University of Maryland BioPark, the University of Maryland Medical Center, and the VA Hospital. UMB's professional and graduate schools comprise a dental school, graduate school, and schools of law, medicine, nursing, pharmacy, and social work. More details about the UMB can be found at http://www.umaryland.edu/.
UMB is an equal opportunity/affirmative action employer. All qualified applicants will receive consideration for employment without regard to sex, gender identity, sexual orientation, race, color, religion, national origin, disability, protected Veteran status, age, or any other characteristic protected by law or policy.
The post Job Opening: Institute for Clinical and Translational Research (ICTR) Librarian - HS/HSL UMB first appeared on SEA Currents.
Date: Tuesday, October 13
Time: 1 PM ET/12 PM CT
Description: The National Library of Medicine provides a variety of resources to locate the most up-to-date information on drugs. Part of the Health Sciences Libraries Webinar Series, this one-hour webinar designed for health sciences librarians and other health information specialists will provide an overview of locating relevant consumer and clinical drug information, as well as normalized names for clinical drugs. The session will include interactive audience participation with hands-on exercises, polls, and discussion.
The Health Sciences Libraries Webinar Series is a collaborative series intended to explore products and services provided by the National Library of Medicine through case studies. The HSL series aims to support the work of health sciences and hospital librarians as they serve their institutional communities. The webinars will explore NLM resources through real world examples provided by experienced librarians.
Registration: Registration is free and can be accessed through the NNLM class instance.
For additional information, please contact Liz Waltman.
The post Upcoming Webinar: NLM Drug Information Resources first appeared on SEA Currents.
Please join the NNLM in celebrating Medical Librarians Month and Health Literacy Month. To celebrate, we're hosting a Meme Contest!
Who Can Participate?
All NNLM SEA members – if you're not a member and wish to join, you can do so here.
What Do I Have to Do?
For the month of October, we want you to share health memes, created by YOU! Here's how you can create one:
Select one of the images below or use a free stock image from Pixabay, Unsplash, or other source.

No copyrighted images will be accepted.
Twitter images should be a width/height: minimum 600 x 335 pixels to maximum 1200 x 675 pixels. The aspect ratio should be 16:9 with a maximum image size of 15mb for Twitter.
Facebook images should be at a maximum 1200 x 630 pixels.

Create your health meme. You can use a free service such as imgflip to create your meme.

Please make sure your memes are appropriate and respectful.
Any determined to be inappropriate will be removed.
Names of players will be entered into a lottery for a prize listed below. Each individual can submit THREE different health themed memes to get three chances at winning! Start NOW and submit through October 31st!
Looking for Inspiration?
Feel free to use one of these images to create a health meme if you are unable to find a free image: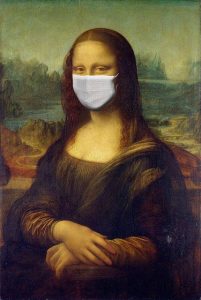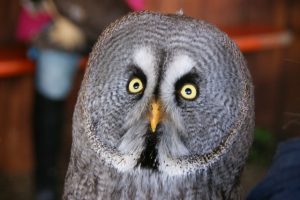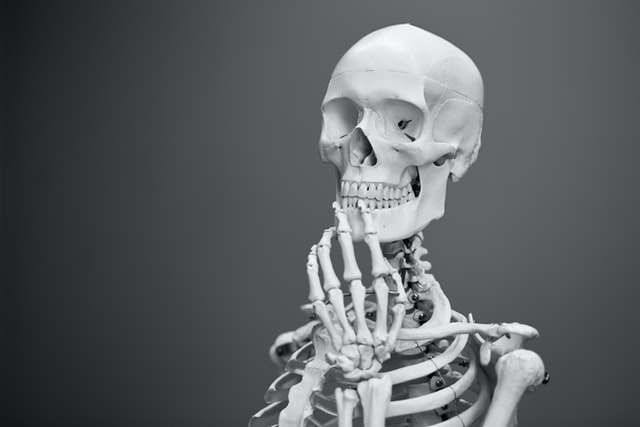 How Should I Share My Meme?
Start sharing now until October 31st via your Twitter of Facebook accounts.
Make sure that your post is "viewable for the public" so that we can see your submission.
We'll reshare your post so that others can see your creativity!
Tag your library or organization too in your social media post!
Don't want to use your own social media account? E-mail your Health Meme to Liz Waltman directly who will share it on our Social Media account and credit you with your submission.
 What Do I Get?
If you're in the SEA region, you will be entered into a drawing and can select one of the following continuing education opportunities:
Take The Inclusive Manager's Toolkit, a 10-week online course for anyone in a formal or informal leadership or managerial role who wants to have inclusive and practical tools for maximizing workforce performance.
Have the administrative fees covered to host Library Carpentry Workshops, a program designed to build software and data skills within library and information-related communities to empower people to use software and data in their own work.
You can receive free conference registration or continuing education opportunity (virtual or in-person) of your choice up to $1,500 for one person.
Whatever you select, registration must be completed by March 31, 2021.
When Will Winners Be Announced?
We will draw a winner the first week of November. Winners will be notified by e-mail and we'll share the name of our award winner on social media!
Thank you for all you do to promote health literacy in the SEA region – Keep up the great work!
The post Announcing the NNLM SEA Meme Contest! first appeared on SEA Currents.
Pages