SEA All of Us

News for Network Members in Alabama, District of Columbia, Florida, Georgia, Maryland, Mississippi, North Carolina, Puerto Rico, South Carolina, Tennessee, U.S. Virgin Islands, Virginia and West Virginia
Updated: 2 hours 1 min ago
In a time where we rely so heavily on digital connectivity, how can we ensure that library communities have the support they need to stay connected?
The Public Library Association (PLA), National Network of Libraries of Medicine (NNLM) and the All of Us Research Program (All of Us) have partnered together to create free resources for library staff to support their community's digital literacy needs. Resources include a curriculum guide for library staff to teach digital literacy by using health topics and a series of online modules designed to teach basic Internet skills. Available in English and Spanish, the modules are designed to help new internet users navigate the online world.
Learn more about why digital literacy is so important to health, participate in virtual trainings, access free resources to help your library support digital health literacy, and promote your digital literacy training sessions to individuals in your community in partnership with NNLM and All of Us.
Visit nnlm.gov/allofus/digitalhealthliteracy to access these resources and opportunities and more!
Looking for more ways to engage your community around digital literacy?
Try promoting citizen science as a way for your community to practice digital literacy skills, learn about factors that impact health, and contribute meaningful data to scientific research!
To get started, check out our online course "Introduction to Citizen Science," a free, online class developed in partnership with SciStarter. This course is for any member of the public who is interested in learning about citizen science and how they can participate in citizen science activities both online and in-person.
Visit scistarter.org/nlm to access citizen science resources.
NNLM invites you to learn and share innovative ways to continue supporting the digital literacy needs of your communities with your colleagues in the NNLM network.
These opportunities have been brought to you in partnership with All of Us, a national research program seeking one million or more people from across the United States to help speed up medical research. Learn more about All of Us at joinallofus.org/internetskills.
Guest Post By: Emily Weyant, East Tennessee State University
Librarians at East Tennessee State University (ETSU) regularly exhibit at conferences and health fairs promoting NNLM products as well as those from other legitimate educational, government, and non-profit organizations. In effort to extend this outreach, librarians proposed a series of exhibits to take place in early 2020 at local health fairs and continuing medical education (CME) events in Johnson City, TN. Specific events identified included the Corazón Latino Festival, Men's Health Fair, CME events for primary care and pediatrics, plus county based health fairs run by medical students from the Quillen College of Medicine (QCoM).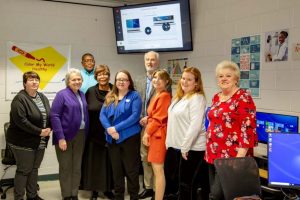 Funding was procured from NNLM to facilitate the printing of consumer health handouts for these events. Unfortunately, due to the current COVID-19 pandemic, many of the planned events were postponed or cancelled. Prior to this, librarians were able to attend two events in February: "An Evening of Health, Wellness and the Arts: Hidden challenges: Deaf singer/songwriter Mandy Harvey to share story, music," held at the Millennium Center, and the "Color My World Healthy Health Fair" at the Carver Community Recreation Center, both in Johnson City, TN. Both of these events allowed librarians to network with the community as well as other departments at the College of Medicine. Materials already procured for the postponed or canceled events will be used for relevant community outreach performed by the library as soon as it is permissible.
Exhibiting at local events affords librarians the opportunity to both learn from their surroundings and enact positive changes. While exhibiting, librarians interact with their local residents and are able to learn more about the needs of their community. Librarians also expose attendees to medical librarianship, which educates the public on what medical libraries do and how they function within their communities. An added benefit of exhibiting at local events is interacting with other departments from one's own university. Frequently departments that do not have time or need to interact with one another on campus may run into each other while at an outside event and create new connections that were previously unexplored. QCoM librarians have experienced this type of networking in the past and have pulled new teaching and research opportunities from these encounters.
Setting up exhibits at local health fairs, or events held by one's university, can frequently be a cost-effective way of making your library's presence known both within and outside of your institution. Often the cost of exhibiting at university events is nonexistent except for materials while local events may request exhibitor fees of varying degrees depending on event and location. Although these outreach efforts have been placed on hold for the time being, QCoM librarians look forward to returning to public service when safe and appropriate.
This post was originally featured on the NNLM PNR Dragonfly blog. 
NNLM is partnering with the Public Library Association (PLA) to offer the free webinar "Creating a Diverse Archive: Lessons in Community Engagement from StoryCorps."
When: Wednesday, March 25 2 PM ET/1 PM CT
Join StoryCorps, the national oral history project, for an in-depth look at how to engage your community and local stakeholders through storytelling.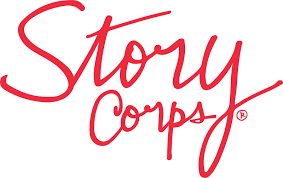 Each year, StoryCorps collaborates with hundreds of community partners in order to record and preserve diverse voices from across the U.S. In this webinar, we'll share insights from our partnership model, discuss StoryCorps' efforts to create a representative archive, and provide best practices and case studies for engaging your library community through storytelling. Sponsored by the National Network of Libraries of Medicine/All of Us Community Engagement Network.
For more information and to register, please visit: http://www.ala.org/pla/education/onlinelearning/webinars/storycorps
To kick off the NNLM Consumer Health Community of Practice, we are hosting a free workshop ahead of PLA in Nashville with DeEtta Jones & Associates on Tuesday February 25, 1:30-5pm.  It is a half-day workshop where you have the opportunity to collaborate with other participants to learn more about serving underserved communities in a culturally humble and inclusive manner.  You will also learn about trusted health information resources from the National Library of Medicine and how you can partner with NNLM to support the All of Us Research Program.
If you would like to attend, go to the Community of Practice for Consumer Health Professionals website and select "Request a Spot."  We look forward to seeing you there!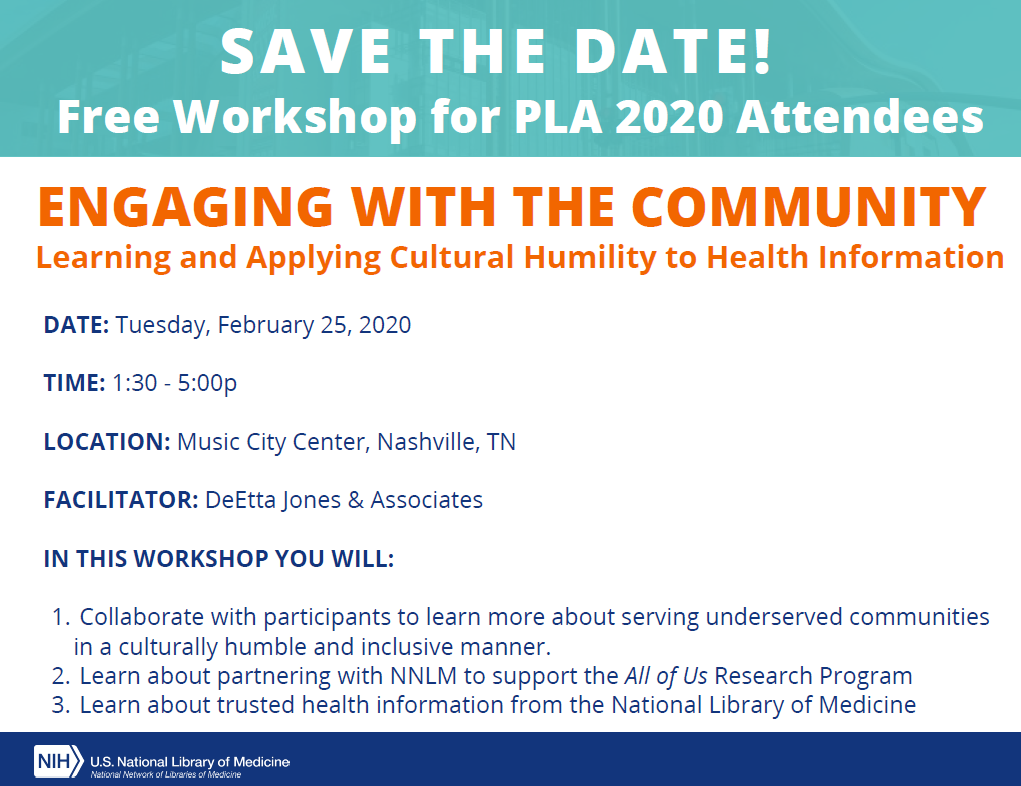 Heart disease, the leading cause of death in the United States, is largely preventable. There are many things people can do to reduce their risk: exercise, make healthy food choices, and also visit their healthcare provider regularly. February is American Heart Month, but any time is a good time to help raise awareness about heart disease and prevention.
To help get the conversation started, visit the NNLM Reading Club Book Selections and Health Resources: Heart Health. Choose one of the three featured books, then download the discussion guide, promotional materials and corresponding resources. Short on time? No worries! Apply for a free NNLM Reading Club Book kit.