SEA All of Us

News for Network Members in Alabama, District of Columbia, Florida, Georgia, Maryland, Mississippi, North Carolina, Puerto Rico, South Carolina, Tennessee, U.S. Virgin Islands, Virginia and West Virginia
Updated: 25 min 7 sec ago
Date: Tuesday December 3, 2019
Time: 2:00PM-3:00PM ET
Description 
All of Us in Memphis is a two-year initiative focused on increasing the health literacy of the Greater Memphis community by providing educational programs and resources through the Memphis Public Library.  The All of Us project team developed a framework to increase health literacy which included building the capacity of the library staff to provide health information services, augmenting health programming and establishing health information kiosks.
After attending this webinar, participants will be able to:
Discuss ways to increase health literacy in their communities through programming and partnerships
Identify health-related program ideas & best practices
Presenter
Andrea Jacobo is the project coordinator for the All of Us in Memphis initiative with the Memphis Library Foundation and public library system. Since 2018, she has been organizing, planning, and implementing programs and resources to improve health literacy among patrons of the Memphis Public Library. Andrea is currently a Doctor of Public Health student at the University of California. She earned a bachelor in exercise physiology from the University of Miami and a Master's of Public Health from the University of Memphis. Before joining UC Berkeley, Andrea worked in Memphis for five years where she focused on building a healthier, vibrant community via interdisciplinary collaboration, increasing food access, and addressing the root causes of health disparities through policy, systems, and environment.
Registration is free and can be accessed at: https://nnlm.gov/class/libraries-partners-health-memphis-public-library/19580
For additional information, please contact April Wright.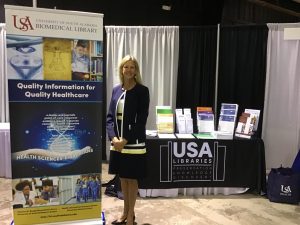 Written By: Rachel F. Fenske, Information Services/Outreach Librarian, USA Charles M. Baugh Biomedical Library 
The University of South Alabama Charles M. Baugh Biomedical Library provided a wealth of health information to the senior citizens of the Mobile, AL community at the annual Area Agency on Aging Senior Lifestyles Expo. The exhibit, held at the Greater Gulf States Fairgrounds on October 3, 2019, was bustling with approximately 1100 senior citizens from the community, including many veterans. This annual event brings resources that provide services to the senior community in one of the largest venues in the area. Receiving an All of Us Exhibitor Award through NNLM SEA, I was able to bring awareness of the All of Us Research Program to my community, as well as the vast array of health information from the National Library of Medicine and National Institutes of Health.  Our booth, located in a large corner of the exhibit hall, drew hundreds to our area. This year's theme, "We are Local—Connect, Create, Contribute", was a perfect way to introduce the All of Us Research Program and connect with the senior community to promote better health outcomes.
Demonstrations in the use of MedlinePlus and other NLM resources were provided using an Ipad as participants were strolling through the exhibit. There were 16 demonstrations reaching 34 people with 198 people registering for a prize drawing. Over 500 people visited our booth. Many questions were asked about various health conditions and having the ability to distribute current, quality information in the form of bookmarks, brochures, and pamphlets on conditions that are prevalent in my community was extremely helpful. The participants were very eager to learn about MedlinePlus as many were not aware of the free consumer friendly health resource.
The exhibit won 1st prize in the education category among 57 vendors present. I was very pleased at the energetic and inquisitive reception we received, as this event reaches a population where health needs are the greatest. Being involved in this exhibit enabled me to provided extensive quality health resources and proved to be a very engaging and productive method of outreach services that reached a large number of senior citizens at a single given time.
Participation at the exhibit also allowed me to network with many local agencies that assist the senior community. Providing information on the types of outreach services I can offer extends my outreach in the form of future health workshops for my community. It is always fun to be an exhibitor at this event and I was very grateful to receive NNLM SEA funding to promote the All of Us Research Program and the myriad of free resources through the National Library of Medicine and National Institutes of Health. My community has become better informed with easy to use, current, and quality health resources that enables them to live a healthier more productive lifestyle.
Knowing your family's health history paints a picture of potential health problems from one generation to the next. This knowledge is a powerful tool for early detection or prevention of diseases you may be at risk for. Want to learn how to find and share your family health history with your doctor? Let National Family Health History Day on Thanksgiving Day help get the conversation started this holiday season and throughout the year.
For November 2019, the NNLM Reading Club announces three new NNLM Reading club books. Visit Book Selections and Health Resources for Family Health History to download book discussion guides, promotional materials and corresponding family health history information… or to apply for a free NNLM Reading Club Book Kit!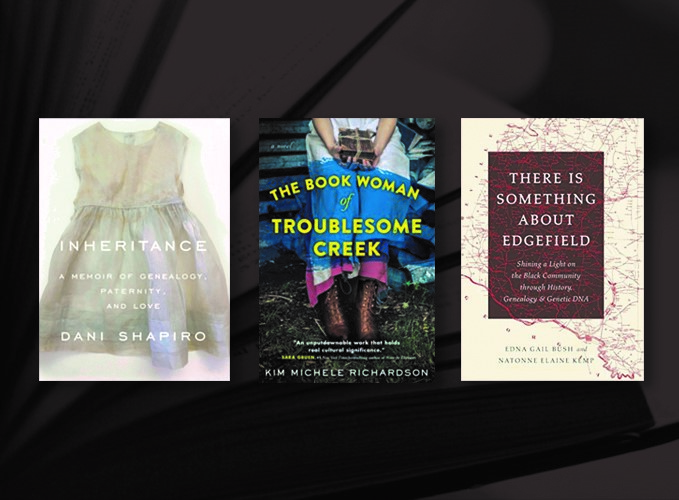 Because it can be challenging to find a compatible health provider, choose health insurance coverage, or understand medical terms, organizations have been observing October as Health Literacy Month since 1999. It is a time to bring attention to the importance of making health information easy to understand and making the health care system easier to navigate. But you don't have to wait until October. Any time is a good time to become a more informed health consumer.
When it comes to your health, you are your own best advocate. The NNLM Reading Club has selected three books to help you become more knowledgeable and informed.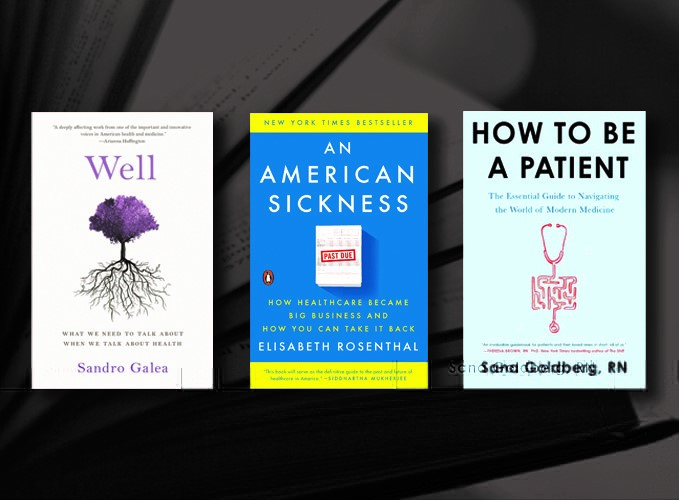 An American Sickness by Elisabeth Rosenthal
How to be a Patient by Sana Goldberg, RN
Well: What We Need to Talk About When We Talk About Health by Sandro Galea
To learn more about each of these titles and to download book discussion guides, promotional materials and corresponding health  information resources, or to apply for a free NNLM Reading Club Book kit, visit the Book Selections and Health Resources: Health Information.

August is National Immunization Awareness Month, a National Health Observance which provides a key opportunity to highlight the importance of getting recommended vaccines at all ages.
The Centers for Diseases Control and Prevention reminds us that every year children and adults become seriously ill and are hospitalized because of diseases that vaccines can help prevent, like whooping cough, cancers caused by HPV and pneumonia. This year's measles outbreaks are a key reminder of how quickly diseases can spread when people aren't vaccinated.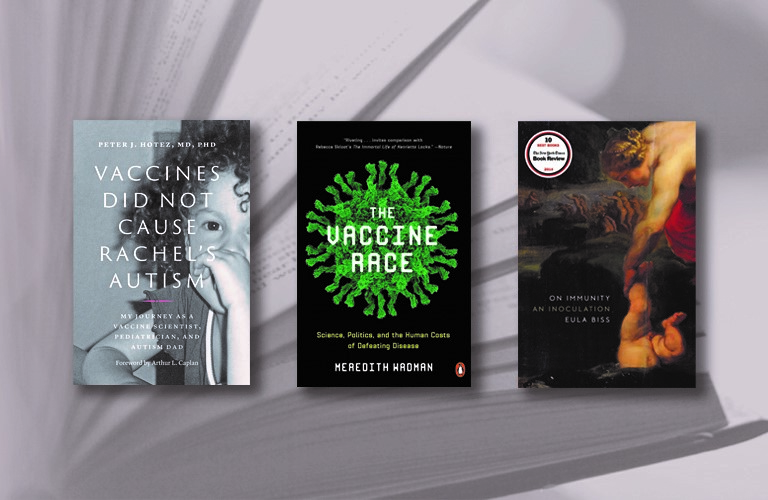 The NNLM All of Us Community Engagement Network is pleased to announce its three book selections in support of National Immunization Awareness Month:
On Immunity by Eula Bliss
Vaccines Did Not Cause Rachel's Autism by Peter Hotez
The Vaccine Race by Meredith Wadman
To learn more about each of these titles and to download book discussion guides, promotional materials and corresponding vaccine and immunization information, or to apply for a free NNLM Reading Club Book kit, visit the Book Selections and Health Resources: Vaccine Health.
Written By: April Wright, All of Us Community Engagement Coordinator, NNLM SEA
Durham County Library offers adaptive training programs for amputees and anyone who has limited mobility. The program has been well-received and had a positive impact on its community. Stephanie Fennel, Branch Manager at the Durham County North Regional Library brought this program to the library to address not only the practical needs of an underserved population, but also to address health and economic disparities. Here is what she says about it:
What is adaptive training?
Adaptive training is training that is tailored to meet the needs of those who may have challenges, disabilities, or limitations. This can include people who may be autistic, have suffered a stroke, or an amputation. It is a long term, ongoing process. It allows you to be able to participate in a physical activity on the level that works best for you.
How are you able to offer this program?
We work with a certified trainer to offer the program made possible with funding from the All of Us Community Engagement Award.
Who is your target audience?
The class is open to anyone who would like to attend, but I specifically went to an amputees support group and invited them to the program. People who are amputees and who use prosthetics attend the program. We also have seniors and those who have limited mobility.
Can you share any comments from participants and from library staff?
When I tell people about the program, they think it is a great idea and library staff are really excited about it. The program has brought an awareness to us that there is a real need for more library programming like this.
Our goal is to serve all members of our community. This is a group of people in our community that is being underserved. With limited options to being active, this class not only allows the participants to grow stronger physically but mentally as well.
One participant who made great progress over a six-week period, told me that this was a great thing the library offers and he wishes that is was available in more areas. He enjoys coming to class and being able to get out and socialize.  It makes him feel better and uplifts his spirit.
We plan to expand with similar classes across the Durham County Library system by offering not only the strength training, but adaptive jogging, and adaptive yoga.