PNR All of Us
News from the Northwest and Beyond
Updated: 5 hours 14 min ago
Diving into fiction can help us understand more about the realities we face. As day-to- day life continues to be shaped by the COVID-19 pandemic, NNLM Reading Club calls your attention to three literary works focusing on the impact of pandemics or infectious disease.
The NNLM All of Us Community Engagement Network is pleased to announce its three book selections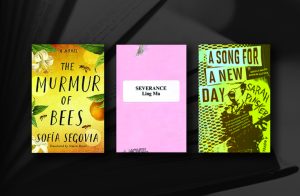 for August:
The Murmur of Bees by Sofía Segovia, translated by Simon Bruni
Severance: A Novel by Ling Ma
A Song for a New Day by Sarah Pinsker
Set within the 1918 influenza pandemic and the Mexican Revolution, The Murmur of Bees continues the Latin American tradition of magical realism associated with writers like Gabriel García Márquez and Isabel Allende. Severance is more dystopian, but with a sense of satire amid the outcomes of an apocalyptic plague. A Song for a New Day explores a musician's experience in a pandemic that makes public gatherings illegal and concerts impossible.
While you are exploring fictional stories amid outbreaks, we encourage you to stay informed about real-life infectious disease. To learn more about each of these titles and to download book discussion guides, promotional materials and infectious disease information, visit the NNLM Reading Club.
Books clubs are opportunities to not only read good books, but they also offer engagement with other book lovers to discuss important topics whether about families, politics, society, and health. The NNLM Reading Club offers your library or organization selected titles regarding health focused topics. Though we cannot ship these items to you during the pandemic, all the information you need to conduct a book discussion online through social media, a video or audio chat, or other preferred platform, is available on the NNLM Reading Club website. We encourage libraries to direct patrons who may have their own book clubs to the NNLM Reading Club materials.
In addition to suggested book titles, you'll also find online content providing background information, links to author interviews, and discussion questions.
NNLM has also begun a new webinar series, NNLM Reading Club Presents. This series hosts authors whose books have been selected for the reading club. If offers attendees an opportunity to ask authors questions and to learn more about the both the book and the author. Know you can view the recording later if unable to attend the live session.
Bring your book-discussion group into one of the central conversations impacting our nation as the NNLM Reading Club focuses on Racism and Health for its July reading selections, with special attention to Black maternal health.
The three selections explore motherhood through the experiences of Black women in different ways.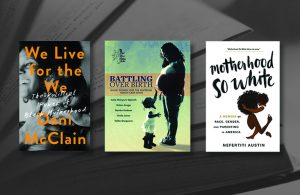 NNLM encourages you to use one of them to start a conversation about racism and health or keep an existing discussion going.
First-time mother Dani McClain sets out to understand how to raise her daughter in what she knows to be an unjust and even hostile society in We Live for the We: The Political Power of Black Motherhood. Nefertiti Austin recounts adoption for a single African-American woman in Motherhood So White: A Memoir of Race, Gender, and Parenting in America. Finally, researchers and doulas from an organization known as Black Women Birthing Justice bring together the birth experiences of more than 100 California women to make recommendations for improving care in Battling Over Birth: Black Women and the Maternal Health Care Crisis.
To select your title and get your book club conversation started, visit the NNLM Reading Club.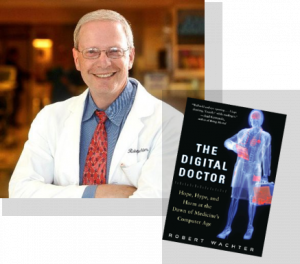 The NNLM Reading Club announces the launch of NNLM Reading Club Presents….
NNLM Reading Club Presents… are web-based author talks that highlight timely health issues brought to light by the NNLM Reading Club. NNLM Reading Club Presents… gives libraries and their readers a chance to hear directly from authors, then engage in a question-and-answer session with them.
Our first event, The Digital Doctor in the Age of COVID-19, features Robert Wachter, M.D., author of The Digital Doctor: Hope, Hype and Harm at the Dawn of Medicine's Computer Age and is scheduled for July 14, 2020. Each live webinar session is 60 minutes long and begins at: 3:00 p.m. ET | 2:00 p.m. CT | 1:00 p.m. MT | Noon PT | 11:00 a.m. Alaska | 9:00 a.m. Hawaii
For more information, please visit: https://nnlm.gov/Zs9
Much of our healthcare today runs on digital devices. Think telehealth or telemedicine; electronic health record (EHR) or electronic medical record (EMR); mobile health apps (mHealth); emailing your doctor and more. While this connectivity is helpful, healthcare consumers or patients need to have digital health literacy to effectively partner in their health care. There are still gaps in equitable access, and sometimes the reality of our digital health tools falls a bit short of their initial promise. Join with the NNLM Reading Club as we explore Digital Health Literacy this month to learn more about the bits and bytes driving today's healthcare system. Discover what we need to know to fully participate in this rapidly evolving approach in how we prevent, diagnose and treat illnesses. To select your title and get your book club conversation started, visit the NNLM Reading Club.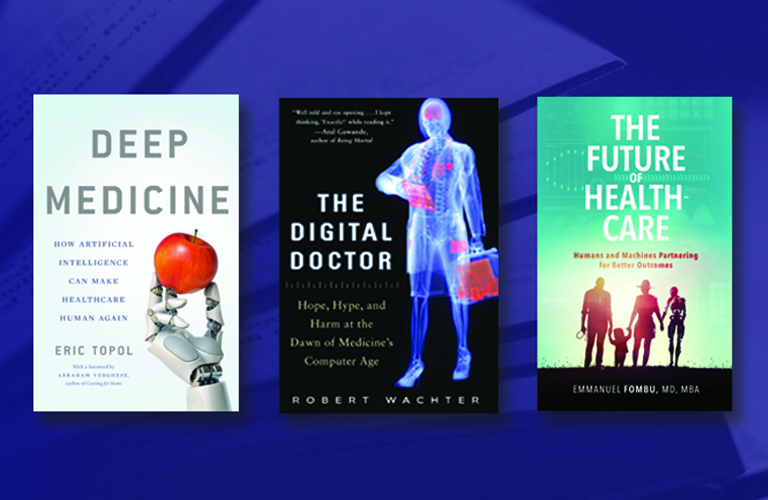 The COVID-19 pandemic has brought widespread stress and uncertainty which may take a toll on our mental health. What an appropriate time to recognize May as Mental Health Month. The NNLM Reading Club features three books to spark a book club discussion on different facets of mental health. On our Mental Health Resources page, you'll find downloadable materials and program ideas to help educate and reduce the stigma often associated with mental health disorders. To learn more, visit the NNLM Reading Club. Choose a book, share the information, and start the conversation.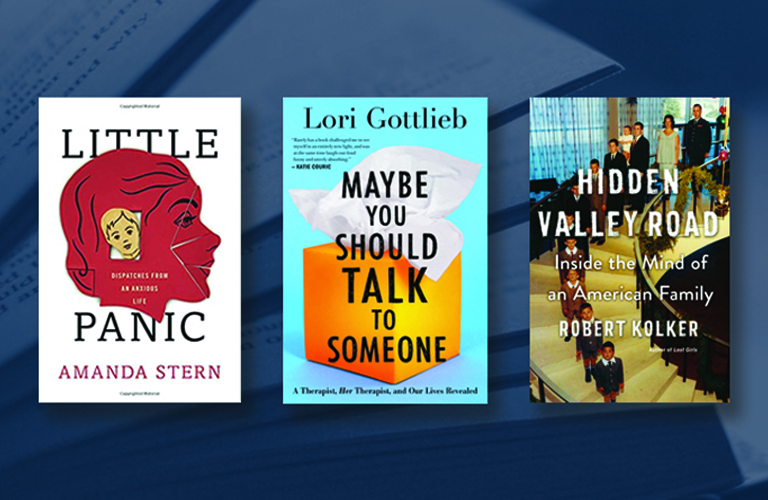 Stall Catchers is an easy online game developed to help accelerate Alzheimer's research. The game was created by the scientists at Cornell University to support their EyesOnAlz research project. According to the SciStarter.org project description, Stall Catchers focuses on one aspect of Alzheimer's Disease: reduced blood flow in the brain. This symptom of Alzheimer's has been known about for years, but, until now, nobody knew why reduced blood flow happens in the brain. Scientists are now finding a connection between blood flow and memory and they are testing that connection by inviting ordinary people to help by playing a simple game called Stall Catchers. When blood flow is stuck, the scientists call that a "stall" thus the name of the game, "Stall Catchers."
How does it work? Stall Catchers' participants watch videos of mice brains and "catch" blood flow stalls. Not a neuroscientist or animal biologist? No worries, participants are taught how to score blood vessels as "flowing" or "stalled." Responses are shared with the EyesOnAlz scientists who use this data to help them fully understand how stalls are contributing to Alzheimer's. The goal is to use this knowledge to uncover potential treatment targets in the brain. To play, participants, need a Smartphone (or computer) and an internet connection. This citizen science project is important, easy and fun!
So, who's ready to advance scientific discovery from the comfort of their living room and help Alzheimer's research?  Stall Catchers, that's who!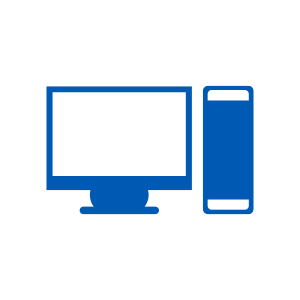 In a time where we rely so heavily on digital connectivity, how can we ensure that library communities have the support they need to stay connected?
The Public Library Association (PLA), National Network of Libraries of Medicine (NNLM) and the All of Us Research Program (All of Us) have partnered together to create free resources for library staff to support their community's digital literacy needs. Resources include a curriculum guide for library staff to teach digital literacy by using health topics and a series of online modules designed to teach basic Internet skills. Available in English and Spanish, the modules are designed to help new internet users navigate the online world.
Learn more about why digital literacy is so important to health, participate in virtual trainings, access free resources to help your library support digital health literacy, and promote your digital literacy training sessions to individuals in your community in partnership with NNLM and All of Us.
Visit nnlm.gov/allofus/digitalhealthliteracy to access these resources and opportunities and more!
Looking for more ways to engage your community around digital literacy?
Try promoting citizen science as a way for your community to practice digital literacy skills, learn about factors that impact health, and contribute meaningful data to scientific research!
To get started, check out our online course "Introduction to Citizen Science," a free, online class developed in partnership with SciStarter. This course is for any member of the public who is interested in learning about citizen science and how they can participate in citizen science activities both online and in-person.
Visit scistarter.org/nlm to access citizen science resources.
NNLM invites you to learn and share innovative ways to continue supporting the digital literacy needs of your communities with your colleagues in the NNLM network.
These opportunities have been brought to you in partnership with All of Us, a national research program seeking one million or more people from across the United States to help speed up medical research. Learn more about All of Us at joinallofus.org/internetskills.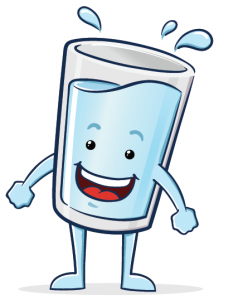 In collaboration with Cornerstones of Science, NNLM is offering a new resource to public libraries to help library staff support citizen science outreach efforts in local communities through a fun, accessible and loanable kit for families. The Test The Waters Family Exploration Kit  is available now during Citizen Science month (April 2020). Within each kit are four family-friendly citizen science water-themed activities and all the instructions and materials needed to conduct each activity.
The kits are shipped free to the first 500 requesting libraries. They come in a lockable plastic tote and can fit on a typical library shelf. If your library is closed, no worries – you can specify when it ships. That said, kits must be requested by April 30, 2020. To request your kit, click here.
The collaboration with Cornerstones of Science is part of NNLM's partnership with the NIH All of Us Research Program which seeks to shine a light on citizen science as a means to connect people with research that has real-world impact.