SEA Data Science

News for Network Members in Alabama, District of Columbia, Florida, Georgia, Maryland, Mississippi, North Carolina, Puerto Rico, South Carolina, Tennessee, U.S. Virgin Islands, Virginia and West Virginia
Updated: 2 hours 1 min ago
Written By: Kiri Burcat, Data & Evaluation Coordinator, NNLM SEA
Advocacy and communication are a part of many librarians' jobs. Infographics are a popular way to present information visually, and can help to communicate your point more clearly, more persuasively, and more memorably. Very few of us, however, have formal art or design training.  Fortunately, for health information and outreach professionals, there are already many infographics on popular topics.
Here are a few reliable resources for health and wellness infographics*:
The American Heart Association has a collection of infographics focused on healthy living. Two favorites: choosing seasonal produce and staying cool during warm weather workouts.
The Centers for Disease Control and Prevention has infographics for many different public health issues. You can look for them on any CDC topic page, but here are a few selections:
The National Institutes of Health maintains a Flickr account with photos, scientific illustrations, and an album of infographics.
If you still want to make your own from scratch, there are several available tools. Venngage, Canva, and Piktochart are popular and approachable options. Whichever program you choose, a few foundational design tips can build your confidence and help your infographics look more polished:
Learn about the rule of thirds. Use grids and guides to place elements for visual interest and compositional balance.
Use hex codes or RBG values to precisely match colors and draw inspiration from existing palettes. Adobe Color is one tool that you can use to choose color schemes. It includes an accessibility tool, which identifies potential color conflicts and simulates how your palette will look to individuals with different types of color blindness. Here, I uploaded a picture of the NNLM Data Roadmap graphic, and the program created a color palette. The hex codes are provided under the swatches so I can match them in my design program: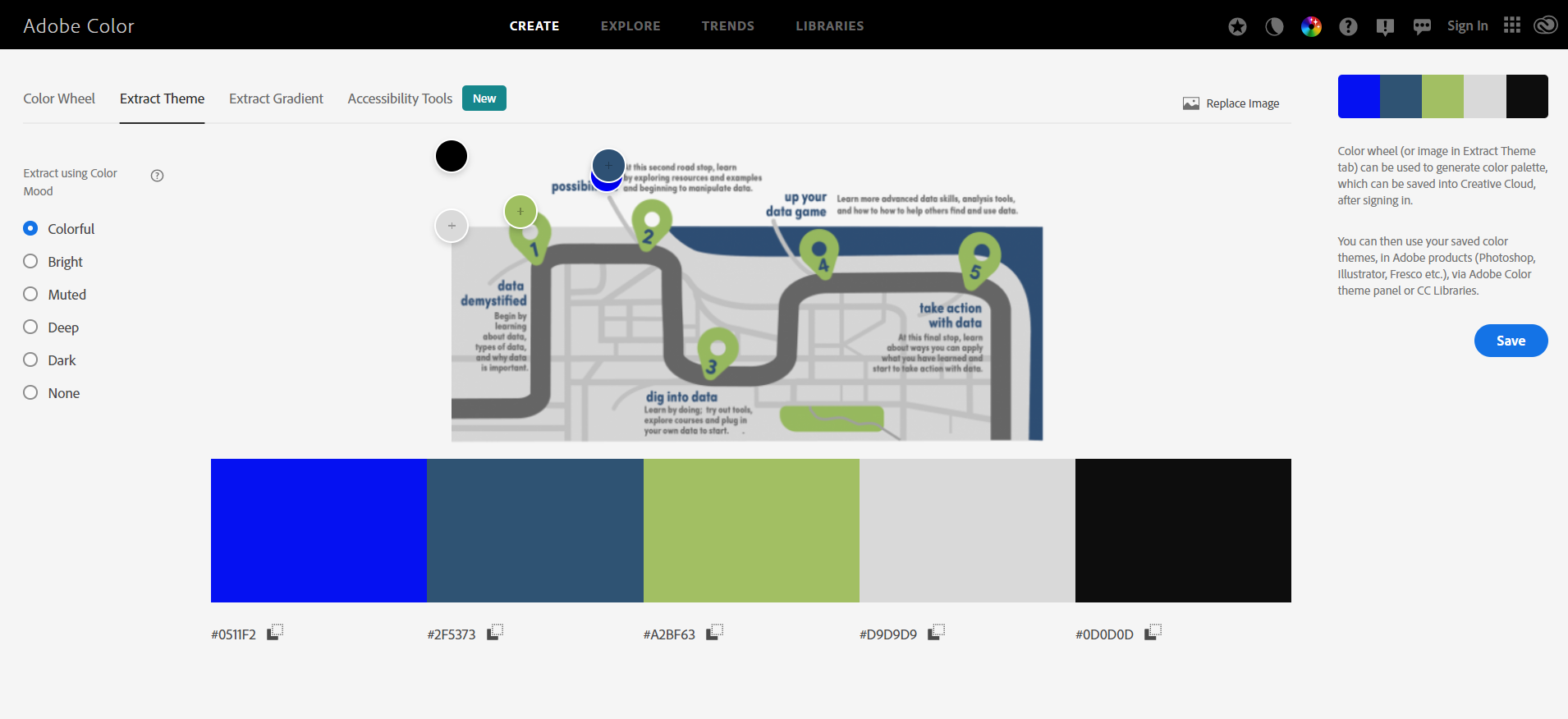 In some programs, you can fill a shape element with a photo to get a more custom look for your photos or elements. For presentations, I'll sometimes do this with my photo and a circle element: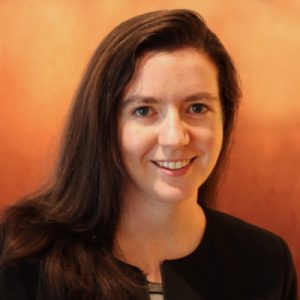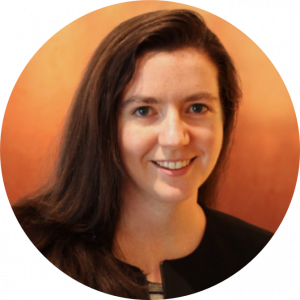 Explore possibilities beyond your software's default photos, fonts, and icons. High-quality visual elements go a long way toward elevating your infographics, and usage rights and access can be affordable. With proper attribution, some free sources include: Unsplash (for photos), Google Fonts, and The Noun Project (for icons).
—
For more visual information topics from the NNLM, check out archived webinars on:
Or our on-demand class about data visualization: Cool Creative Communications: Dazzling Data Visualization
*Note and comply with attribution and usage guidelines
The post
Infographics: Tips, Tools, and Resources
first appeared on
SEA Currents
.
The NNLM SEA is pleased to host an online Library Carpentry workshop on March 25th – 26th 2021.
Library Carpentry focuses on building software and data skills within library and information-related communities. Their goal is to empower people in these roles to use software and data in their own work and to become advocates for and train others in efficient, effective, and reproducible data and software practices.
The target audience is learners who have little to no prior computational experience. The instructors put a priority on creating a friendly environment to empower researchers and enable data-driven discovery. Biomedical and health sciences librarians and LIS students are encouraged to participate.
In this interactive, hands-on workshop you will learn core software and data skills, with lessons including:
Logistics:
This workshop will be held via Zoom, from 9 am – 5:00 pm ET each day.
Participants must have access to a computer (no tablets or Chromebooks) with Windows, Mac, or Linux operating system and an internet connection that can support a Zoom video meeting.
Participants must agree to follow theCarpentries Code of Conduct.
Participants will be responsible for downloading some files and software before the workshop. Setup instructions will be provided.
To apply, please complete the NNLM SEA Library Carpentry application.
There are 20 seats available. They will generally be awarded on a first-come-first serve basis, but applicants from organizations in the Southeastern Atlantic region of the NNLM will be prioritized.
Notice of acceptance to the workshop will be announced on Monday, March 15th.
Questions? Contact Kiri Burcat at kburcat@hshsl.umaryland.edu.
The post
Online Library Carpentry Workshop Opportunity: March 25th – 26th
first appeared on
SEA Currents
.
Description: This course will help health sciences librarians better understand the issues of big data in clinical outcomes and what roles health sciences librarians can take on in this service area.
Dates: This class will be taught in Moodle February 15, 2021 – March 26, 2021.
Course Expectations: To complete this course for 6 hours of MLA contact hours, participants are expected to:
Spend approximately 1 hour completing the work within each module.
Commit to complete all activities and articulate your views within each module.
Complete course requirements by the deadline established in each module.
Provide course feedback on the Online Course Evaluation Form
Objectives: Students who successfully complete the course will:
Explain the role big data plays in clinical patient outcomes.
Explain current/potential roles in which librarians are supporting big data initiatives
Illustrate the fundamentals of big data from a systems perspective
Articulate their views/options on the role health sciences sector librarians is in supporting big data initiatives
This is a Medical Library Association approved course that will earn students 6 contact hours.
Register: https://nnlm.gov/class/big-data-healthcare-exploring-emerging-roles/28994
The post
Upcoming NNLM Class Beginning February 15th: Big Data in Healthcare
first appeared on
SEA Currents
.
Love Data Week is an annual international celebration of all aspects of data. This February 8th-12th, NNLM is spotlighting four experts on various aspects of open data for a week of learning and sharing in the spirit of "open."
At four 30-minute "coffee chat" sessions on Monday through Thursday, listen to each one of our guest experts discuss their work and answer audience questions in an informal setting. Then, join us on Friday as part of the RDM Webinar Series for a moderated panel discussion with all speakers to discuss bigger questions about their experiences working with open data.
——–
Monday, Feb 8th
Reflections on Open Access and Ethics in Data Literacy Training
Ibraheem Ali, Sciences Data Librarian, University of California Los Angeles
Tuesday, Feb 9th
How Open Data Can Support a Pandemic Response
Bob Gradeck, Project Director, Western Pennsylvania Regional Data Center
Wednesday, Feb 10th
Advocating for Open and Equitable Scholarly Communications
Yasmeen Shorish, Associate Professor & Head of Scholarly Communications, James Madison University Libraries
Thursday, Feb 11th
If You Share It, Will They Come? Exploring How Open Data Are Reused
Lisa Federer, Data Science and Open Science Librarian at the National Library of Medicine
Friday, Feb 12th
Spotlight on "Open" Panel Presentation
Our panelists will weigh in on their careers and what brought them to working with open data, important skills and favorite resources, project management and working with a team, and more
The post
Love Data Week with NNLM
first appeared on
SEA Currents
.